March 21: Wednesday reflection
March 21, 2018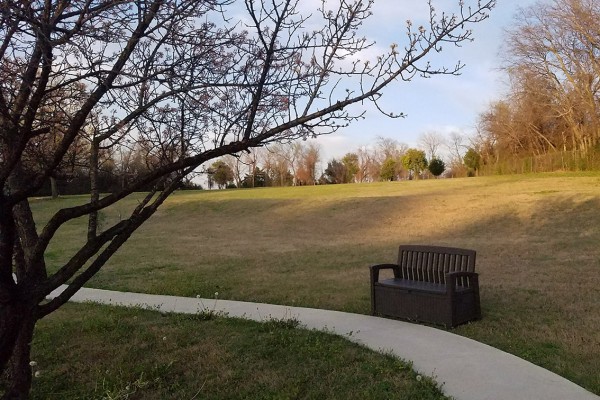 Dear Friends,
Do you remember the song They Will Know We Are Christians By Our Love? That song came to mind while I was reading a Lenten reflection this past week. The reflection describes a group of friends who were vacationing together. The person at the hotel front desk wanted to know where they were from, not because she didn't have their addresses, but rather because she noticed how they treated each other with kindness and respect. She wanted to know why their group was special.
It made me wonder if I have lived my life in such a way that people would want to ask me where I am from. Do my actions call others to want to be a part of what I am doing? "Preach the Gospel at all times. When necessary use words" (St. Francis Assisi). Are my words obvious in my actions? I think we can find a lot to reflect on. Would someone want to follow my example rather than my preaching?
How I live the Gospel is more about what I do rather than what I say. Words don't always equal actions. We can sometimes help another by silently being kind and perhaps appreciating them for who they are, keeping in mind that the only person we can change is ourselves. Can I remain patient with someone who gets on my nerves? Can I listen to someone who has a different opinion than mine? Can I be kind to someone who has hurt me? These are just a few examples, but there are many more that we have experienced.
Words are important but they do need to be backed up by actions. Has your Lent been a time of actions that make someone want to say, "Where are you from?" The Jews didn't ask Jesus where He was from; they said they knew. They knew His way was different, but they resisted asking if He belonged to something special. As a result, they missed the opportunity of meeting the Father.
May these last days of Lent lead us to be that example so others will ask where we are from.
Till next week,
Sister Theresita