Mark your calendar for #GivingTuesday December 1
October 5, 2020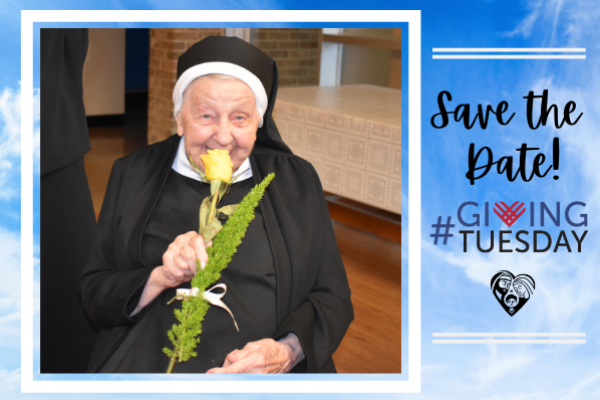 We know this year hasn't been easy. We have each faced many struggles, but through it all, we have persevered. As the year begins to draw to a close, we see a breath of fresh air on the horizon. In coming weeks, the Sisters of the Holy Family of Nazareth will present to you our hopes to breathe new life into the coming year, culminating on #GivingTuesday December 1st as we celebrate our blessings and accomplishments in spite of all we have faced.
GivingTuesday was created in 2012 as a simple idea: a day that encourages people to do good. Over the past nine years, this idea has grown into a global movement that inspires hundreds of millions of people to give, collaborate, and celebrate generosity.
We hope you will join us on this journey.