Scripture Reflection: Oct. 11, 2020 – 28th Sunday in Ordinary Time
October 10, 2020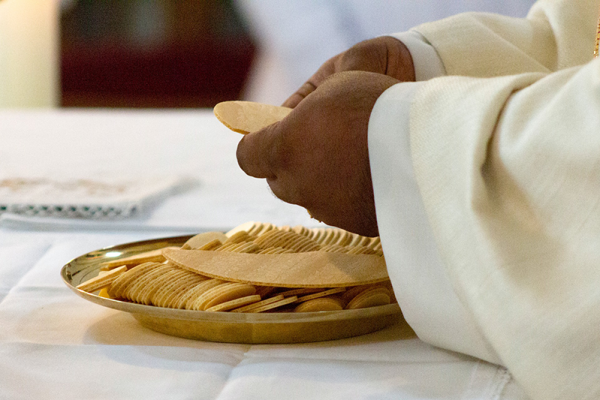 IS 25:6-10A
PHIL 4:12-14, 19-20
MT 22:1-14 OR 22:1-10
This week we are reminded of God's love and generosity. Isaiah speaks of God providing us with rich food and choice wines and of the banquet hall filled with rejoicing. Jesus also speaks of a banquet where those invited choose not to attend, so others are invited from the highways and bi-ways.
At each Eucharistic celebration we are invited to join the feast and rejoice with our sisters and brothers at the table set before us. Is our response one of duty or joyful expectation. Are we truly present and aware of the abundance of grace Jesus offers us? If we are like St. Paul we will know how to live with abundance in all circumstance of life and know the secret of being well fed, even in the more difficult circumstances of life.
Sister Rose Marie O'Barski, CSFN
Would you like our sisters to pray for your intentions? Send us a prayer request.