Gospel Reflection: Oct. 18, 2020 – 29th Sunday in Ordinary Time
October 17, 2020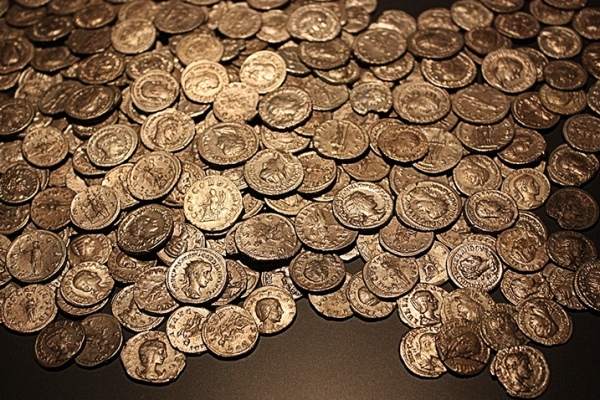 MT 22:15-21
In today's gospel we see the Pharisees trying to trip Jesus up again. They ask Him if it's lawful to pay the census tax or not. He replies that they should give to Caesar what is Caesar's and give to God what is God's.
Just like two thousand years ago, we today, find that faith and life and government intertwine. Jesus was telling the crowds that it was important to know what faith and government expects of them…and for us today. This intertwining can cause stress in our lives. We know that paying taxes is important, that money can be used for the good, helping the poor and needy, paving our roads, providing for our safety in times of emergency, but it can also be used for things that we feel aren't right, like paying for war.
We as Christians need to focus more on what is God's: His laws, His commandments, His expectations for us as humans to love our neighbor as ourselves. Then balance that with what is expected of us from society. These days it seems God often takes a backseat in how we live out our lives and what is important.
Today take a look at what is important in your life. Is God in the driver's seat or do you let other things dictate how you live your life?
Sr. Rebecca Sullivan, CSFN