March 28: Wednesday reflection
March 28, 2018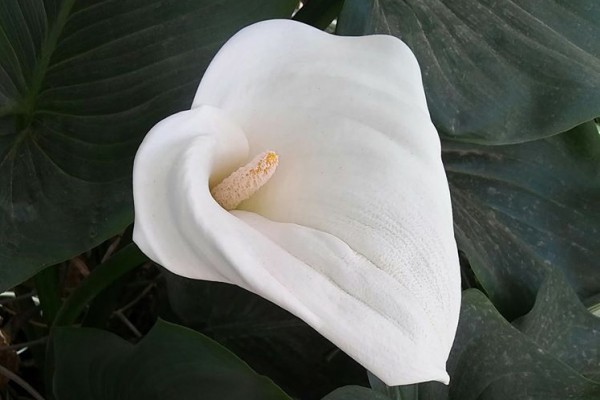 Dear Friends,
Super Bowl, Stanley Cup, World Cup, World Series, March Madness -- all of these events cause many people to get animated, share their picks, spread the news and celebrate. There is no holding back. I knew an elderly pastor who used to say that he wished people had just as much enthusiasm at Mass as they did for sports events!
This made me think about the Triduum. Catholics who don't participate in these most sacred of days are like a diehard football fan who doesn't watch the Super Bowl. The Triduum is the Super Bowl of our faith.
If we look at each day separately, we see the faith lessons presented to us. Holy Thursday reminds us of the gift of the Eucharist. It also teaches us about servant leadership and the priesthood. Have I taken these gifts for granted? Do I receive communion in a routine way, almost forgetting how sacred it is? What about servant leadership? Am I able to wash the feet of those I encounter daily or do I need to be attended to? And the gift of priesthood, am I supportive of this ministry to God's people?
Good Friday brings its own challenges to us. How do I experience suffering? Do I consider it a punishment? Can I find the graces with the challenges? Do I realize how much God loves me? How do I deal with loss, whether it be loss of family or ministry or health? Am I able to see God's plan for me amidst it all? How am I at waiting in the tomb? All of these are tough questions.
But as we know, Easter -- the Resurrection-- does come. Perhaps it may not be on our time line, but God has a plan for us and it is a plan for the good. Do I savor these Resurrection moments or hardly notice them? In our busy lives, we can take so many things for granted.
My prayer for you this Holy Week is that you get to celebrate the mysteries of the Triduum with the same excitement and awareness as a sports fan does with a special event. We can do it! We just need to make it a priority and know the experience will be grace filled. Know that I will be cheering for you!
Till next week,
Sister Theresita
The photo for this week's reflection was taken by Sr. Theresita's sister, Ms. Donalea Donach Vanos.