"Meet Our Sisters" virtually during National Vocation Awareness Week
October 22, 2020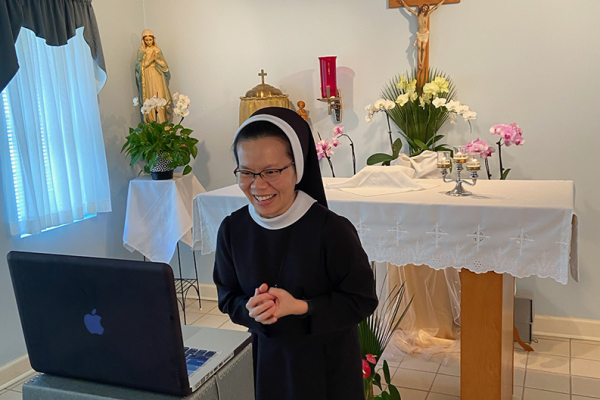 The Sisters of the Holy Family of Nazareth along with Chicago-area members of Communicators for Women Religious (CWR) are raising awareness of and celebrating religious life during National Vocation Awareness Week, November 1-7, through a series of virtual tour events called "Meet Our Sisters." These events are open to anyone who wants to learn more about Catholic Sisters or explore a vocation to religious life.
The second annual "Meet Our Sisters" event includes a virtual panel discussion and meet-and-greet with the younger sisters (under age 50) who participate in Giving Voice; a virtual prayer session with the Sisters of Mercy of the Americas; a conversation at the Dominican Literacy Center on ministry to immigrants in a time of pandemic and anti-immigrant sentiment, hosted by the Dominican Sisters of Springfield; and many more lively events to show the world the grace-filled lives of women called to religious life.
The Sisters of the Holy Family of Nazareth will host a live Zoom event on Wednesday, November 4 at 6 pm CT. Participants will have an opportunity to talk with our sisters about religious life. All are welcome – grandparents, parents, friends, and neighbors! Join us and learn more about what it is means to be a Catholic sister. While the event is open to everyone, registration is required. Register here.
For a complete listing of virtual events, please visit Meet Our Sisters Tour website.