Oct. 28: Wednesday Reflection
October 28, 2020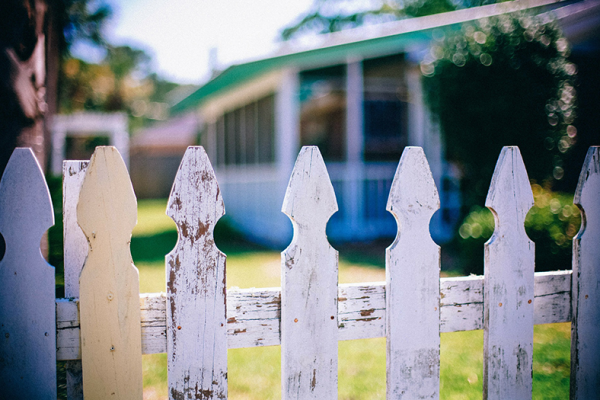 Dear Friends,
This past week I received an email from a priest friend of mine, Fr. Bill Konicki. As I rehashed his email in my mind driving home, it struck a chord in my heart. With that and with his permission, I am going to share parts of it with you.
Fr. Bill wrote, "Just wanted to let you know and ask your prayers to heal my broken heart. On Monday, Stella (my new puppy) ran into the road and was killed, she died in my arms. I am a mess! Fortunately, the two guys from the ambulance station across the street and neighbors came running to MY rescue. They brought comfort to my tears and, when I said I was going to bury her in the backyard, their response: 'No you won't, you go in the house and wash off the blood, we'll take care of things.' Five men dug her grave and buried her in the back. Tuesday, I came home, and Gary, (EMT captain) left me a note to call and checked on me; Don next door brought some loam and reseeded the grass; and, Rita, across the street, brought flowers over. Such love and support. Don, said, 'What else can I do, no one could ask for a better neighbor!' Wow, all those actions help to heal a broken heart…"
Having worked for years with Fr. Bill and his family, I was very aware of his neighborhood. It brought back memories of Fourth of July celebrations he used to host with all kinds of delicious Polish food (which Sr. Rose and I helped make). Then, there were the desserts. What a variety! But, most importantly, Fr. Bill would always make sure that we brought food over to the ambulance station and the police and firefighters across the street.
That is why he has good neighbors! He knew his neighbors; he has always treated them with kindness. There were always kind gestures shared between them. This kind of relationship doesn't just happen -- you have to work on it and so he did.
What about today? Do you know your neighbors? I don't know about you, but for me growing up, I didn't dare doing anything wrong because before I got home the neighbors would have already informed my parents. It truly was a village helping us to grow up.
Do you remember when people sat on their front porches and talked to all passing by? Now, we have our decks and yards behind our houses. Neither is good or bad, just thinking out loud here. Even before the pandemic, we were isolated. Can you name all the people on your block or street? And, dare that anyone tell you that your child has done something wrong!
Some of the graciousness and kindness of humanity has been lost. That is not to say it has been lost for all, but there are so many who have lost touch with their neighbors. And, if we can't be kind and genuine to our neighbor next door, how can we recognize a stranger? Today's situations have placed a certain strain on folks, and it has been a challenge to be kind and welcoming. Yet, as you can see, years of kindness paid off for Fr. Bill, and he had no ulterior motives.
I share all of this with you so it can perhaps set the stage for you to read the latest Encyclical by Pope Francis, FRATELLI TUTTI ON FRATERNITY AND SOCIAL FRIENDSHIP. I have only looked at sections, but I think it is in line with what I am sharing with you. Pope Francis ends the encyclical with an appeal: "For this reason, I would like to reiterate here the appeal for peace, justice and fraternity that we made together: In the name of God, who has created all human beings equal in rights, duties and dignity, and who has called them to live together as brothers and sisters, to fill the earth and make known the values of goodness, love and peace..."
This week try to get to know one of your neighbors. And, for the Love of God, bless and be kind to those you meet.
Till next week,
Sister Theresita