Gospel Reflection: Nov. 22, 2020 – Solemnity of Christ the King
November 21, 2020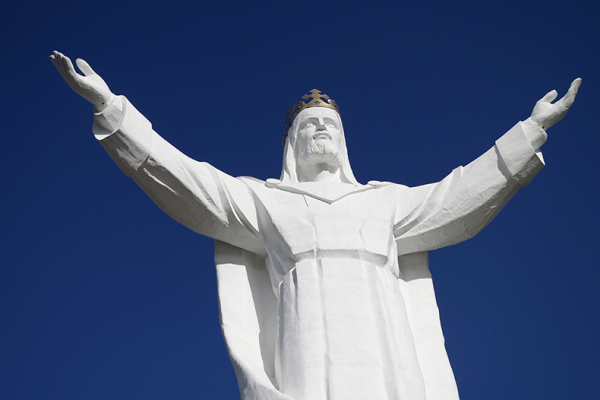 MT 25:31-46
The Gospel on this last Sunday of the Church year focuses on Jesus as our Shepherd-King. A Shepherd looks after his sheep, in this context, ALL of His people, His friends, those who engage in His mission to bring His mercy and peace to others. A King is a servant; and Jesus was the most magnanimous of servants. He gave His very life for our salvation so that we could reach the divine home of Heaven. He showed the ultimate example of service in the washing of the feet of His disciples.
His mandate is to do the very same thing in our lives as His missionaries. Thus, the question is poignant: Do I/Do we indeed give the best of service to those with whom we come in contact? Do I/ Do we help in looking after Jesus' flock in this world? During this past year of uncertainties, difficulties, doubts and darkness, have I/have we been a source of light and hope for those we have met or with whom we have talked?
On this great feast of Christ Our King, may the power of Christ's Kingship take greater shape in our personal lives and in the communities in which we find ourselves. All praise, glory and honor be to Him who reaches down to His people – all of us -- in love and mercy each and every moment of 2020 and beyond!
Sister Diane Marie Corrado, CSFN