Gospel Reflection – Dec. 20, 2020 – 4th Sunday of Advent
December 19, 2020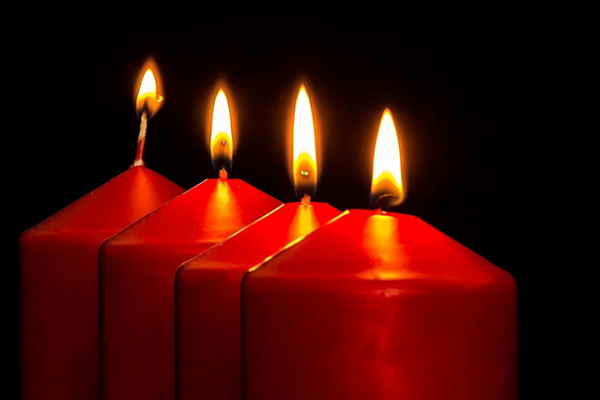 LK 1:26-38
In this Sunday's Gospel reading, we find Gabriel visiting Mary in Nazareth. Mary listens attentively to what Gabriel has to say to her and she has questions. He tells her that she is the chosen one of God to bear his Son. She is not sure what all of this means, but she accepts the invitation given to her.
This Gospel has special meaning for me. When we make final vows in the Congregation of the Sisters of the Holy Family of Nazareth, we add a mystery after our name. This mystery speaks of our connection with God and our own personal spirituality. The mystery I chose was the Annunciation. For me this speaks of my commitment to God, by saying 'yes' to whatever God asks of me. Sometimes saying 'yes' can lead me down paths I do not want to travel, and other times it has lead me on journeys that have brought great joy. But when it comes down to it. all the hard things I have said yes to have ended up being growth-filled opportunities and blessings in disguise. It is easy to look back on things and see the blessings each situation brought, but I could not see it while I was in the situation. As I ponder this, I think Mary took each day as it came and worked through each encounter as God's gift to her. I know she faced some sad and hurtful situations, but God's grace helped her through those times.
Have you given thought to what the Annunciation means to you? Do you have faith, like Mary, to see you through what God asks of you? If you were in Mary's position, would you consider accepting God's invitation to give birth to God's Son? Yet, isn't that what we do every time we bring Christ into someone's life through our compassionate, caring love?
Sister Rebecca Sullivan, CSFN