Dec 30: Wednesday Reflection
December 30, 2020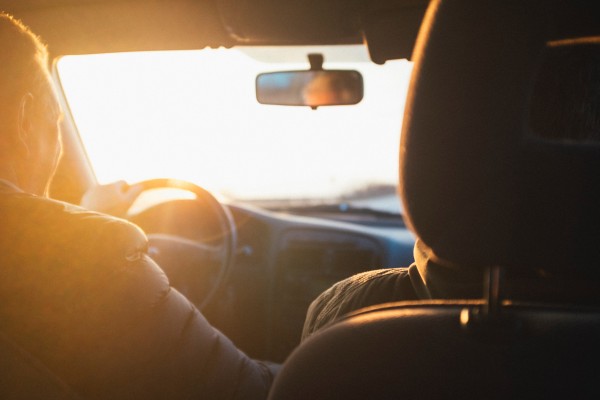 Dear Friends,
For some of us the year 2020 went by very quickly and for others it seems to have dragged on and on. It has certainly been a year that we will never forget -- perhaps even more eventful than Y2K, for those who were around then. I spent that New Year in Haiti; I had nothing to lose as they didn't have electricity and food was already scarce.
Now back to 2020. A while ago, a friend of mine, Phil Scrimenti, sent me a suggestion for a reflection and I saved it for this time of year…the New Year. Why, you may ask? Well, most of us look back on the past year and decide to make resolutions for the New Year. I thought what my friend sent me was very appropriate. His inspiration came from Fr. Anthony DeMello.
Phil's suggestion was to write about "driving with the brakes on." What does that mean? Well, the fact that most New Year's resolutions have to do with improving yourself, or perhaps your spiritual life, think about this: what has your spiritual life been like? Think about Advent. Did you find that you were getting nowhere? Now think about who was driving your car -- you or God? If you were driving, did you have your foot on the brakes, not listen to the directions given by your GPS (God's Preferred Signals)? Why do you think you may be driving with your foot on the brake? Are you afraid to fail or perhaps succeed? What do you think might happen if you take your foot off the brake?
Fr. Anthony DeMello shares this: "When you get rid of your fear of failure, your tensions about succeeding…you can be yourself. Relaxed. You'll no longer be driving with your brakes on." Well my friends, I think I have been driving with my brakes on the whole month of December. Different projects and challenges to get ready for Christmas have me driving with my foot on the brakes. I kept worry about what if this went wrong or if people didn't follow instructions or ushers got sick or there was a blizzard! When I was able to get my foot off the brake, I started to calm down. I followed my GPS (God's Preferred Signals) and all went well. When will I ever learn?
So, I think my New Year's resolution has to include driving with my foot off the brakes. No matter if I fail or succeed, all that counts is that I am doing my best. Does any of this resonate with you? Take some time to look as last year and see how you can work at becoming your best self -- perhaps leaving the driving up to God might be the answer. Happy New Year and happy driving -- watch those brakes!
Till next year,
Sister Theresita
PS I just received this message from God, thought I'd share:
"Faith is not necessary when you know how things are going to work out, - that's knowledge. It's in the time of unknowing that having faith is what sees you through to the other side. Faith is what gives you strength. Faith is that light in your heart that keeps on shining even when it's all darkness outside. Now is the time to keep that faith alive!" I think Faith is the gas that makes the fuels the car!