The Legacy of Catholic Education
January 27, 2021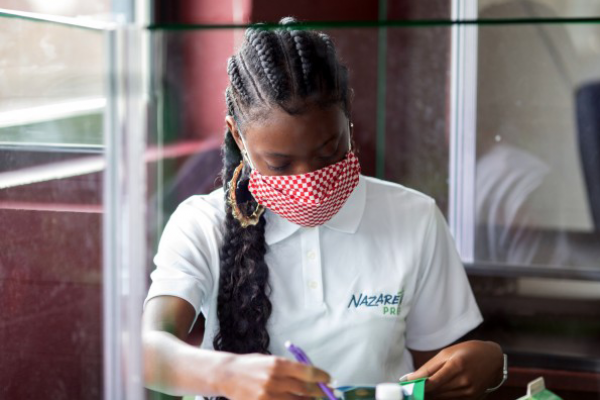 Many faithful friends of the Sisters of the Holy Family of Nazareth first encountered our sisters as teachers and faculty in Catholic schools. This helped forge a lasting relationship full of fond memories and a flourishing sense of their faith. In recognition of the positive role of Catholic schools, we invite you to join with us as we celebrate National Catholic Schools Week, January 31 – February 6. During this week, we reflect on what an asset a strong Catholic education is to current students and to the many who have gone on to lead active lives in the Catholic Church, and even become vowed religious themselves.
Since 1974, the last week of January has been dedicated as National Catholic Schools Week. It is a time to honor and reflect on all that Catholic education has accomplished over the years and how much it means to students, even as they move on to adulthood and higher education.
National Catholic Schools Week is about more than just the quality education that students receive. It is about the sense of community that comes with being united not only as an academic body, but also as a parish, a community, and a faith. Children who attend Catholic schools are much more likely to complete their sacraments, including reconciliation, communion, and confirmation. They are able to engage in a learning environment that maintains the values of Catholicism, helping to lead them towards a life of faithful involvement in their parish.
As Sisters of the Holy Family of Nazareth, we continue to serve in many Catholic schools around the country and sponsor several Catholic educational institutions, including Nazareth Prep in Pittsburgh and Holy Family University, Nazareth Academy High School, and Nazareth Academy Grade School in Philadelphia, among others in the past.
This year, Nazareth Academy Grade School has several activities planned to celebrate National Catholic Schools Week that are specially catered towards addressing the unique educational climate this year. Students will give presentations on 'A Frontline Worker Who Inspires Me', attend Mass either virtually or in person, participate in a Living Rosary, learn about our Mother Foundress, and take part in a collection of food and childcare items for charity, all the while having fun dress-up days and contests!
We are so pleased to see Catholic schools still thriving in our communities today! Let us all offer prayers of thanksgiving for the teachers and faculty who work tirelessly to provide quality education that helps young people along the path of their Catholic faith.