February Is Black History Month
February 2, 2021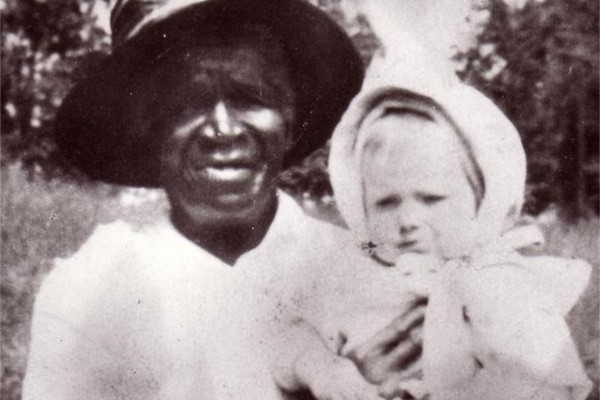 Each February marks the observance of Black History Month in the U.S. Since its inception, Black History Month has highlighted the accomplishments of Black Americans whose contributions to the world are often ignored. This year's theme, according to the Association for the Study of African American Life and History (ASALH), is "The Black Family: Representation, Identity, and Diversity."
Recently, our own Sr. Josephine Garrett added her voice to the many lauding the accomplishments of Black Catholics as a contributing author for the newly released book Black Catholics on the Road to Sainthood. This book looks at the lives of six Black American men and women whose lives of great virtue and spirituality have led them towards canonization, including Venerable Henriette Delille, Venerable Father Augustus Tolton, Venerable Pierre Toussaint, Servant of God Mother Mary Lange, Servant of God Sister Thea Bowman, and Servant of God Julia Greeley.
Servant of God Julia Greeley was the subject of the reflection written by Sr. Josephine. Born into slavery in Hattiesburg, MO, it was only in the latter half of her life that Greeley was baptized into the Catholic Church. Her faith became forefront in her life. She quickly became known not only for her devotion, but also her charitable work in bringing food, fuel, and clothing to the needy families of Denver. Recognizing the prejudice of her day but refusing to allow it to heed her efforts, Greeley went so far as to do her work under cover of night to ensure that white families who feared social repercussions in accepting charity from Greeley could receive her goodwill in secret.
"It was a gift and a grace to reflect on the life of Julia Greeley," said Sr. Josephine. "It was an honor to be alongside the others who contributed reflections [to this book]… I respect them all highly and also respect their service in the Church."
Like Greeley, many of our great Black Catholic leaders faced much adversity in their lives. Some, like Greeley, were born to slavery, while others were descendants of slaves or refugees. Black History Month provides an opportunity for all American Catholics to recognize Black men and women who have been an integral part of our country and our Church.
Sr. Josephine professed her final vows with the Sisters of the Holy Family of Nazareth on November 21, 2020. In 2019, she completed her master's degree in clinical mental health counseling at The Chicago School of Professional Psychology. She is a licensed counselor.