Feb 10: Wednesday Reflection
February 10, 2021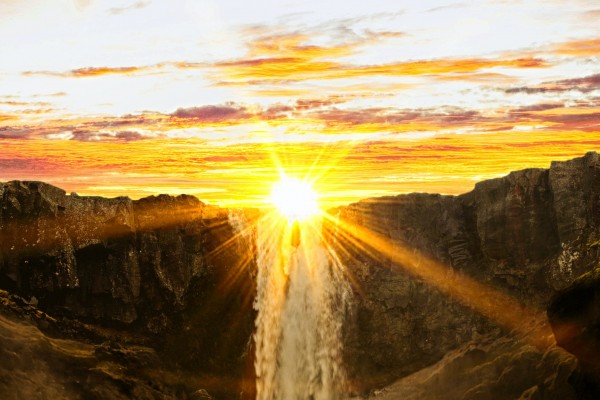 Dear Friends,
I always love sharing with you some of the quotes that I receive by email or conversations or reading. Here is one of the latest:
"Remember you are half water. If you can't go through an obstacle, go around it. Water does." – Margaret Atwood
I found it very inspiring. As our Covid situation continues to be with us, I wondered how I would put this into practice. I started having conversations with others regarding the quote and how they saw it. Someone told me this story; I think it is worth repeating. As a young child, this person was learning how to ride a bike. Her dad told her that if she saw a rock, don't keep focusing on it. If she did, she would then certainly hit it and fall of the bike. So, don't focus on the obstacle. Pretty sound advice!
We do need to be like the water, flexible enough to go around any obstacle. During tough times, we need to learn how to adapt. That can be challenging as we continue to deal with all the changes that we are experiencing. Patience is wearing thin, tempers are short, and we are searching for some semblance of familiarity. So, what do we do?
What tools do I have in my 'keep sane' box that will help me? I started to think. For me, I need to stop and breathe when an obstacle comes my way. Breathing usually leads to a prayer which might be a cry for help, or a complaint, or my famous 'God, nowhere did I sign up to rewrite the Book of Job'. God hears us even when we are shouting. Funny as it sounds, it is the beginning of becoming flexible. Just the fact that we acknowledge that we need God's help is a start, for the plans God has for us are plans for the good.
Sometimes we forget how creative we are when we are focusing on an obstacle. Creativity goes hand in hand with flexibility. There are many solutions to impending obstacles! As an extrovert, I also find it helpful to talk to some reliable friends who know me well. They know how to challenge me in compassionate ways, or head-on if I become too stubborn.
What do you do when you are confronted by an obstacle? Breathe, pray, reach out to others? Each of us needs to find our way along our path of life despite the obstacles, and believe it or not, we can do it with a smile on our lips and a song in our heart if we learn how to be flexible.
Till next week, get your 'flexible' tool box filled with all the items you need,
Sister Theresita