Love and support needed for immigrant success
April 19, 2018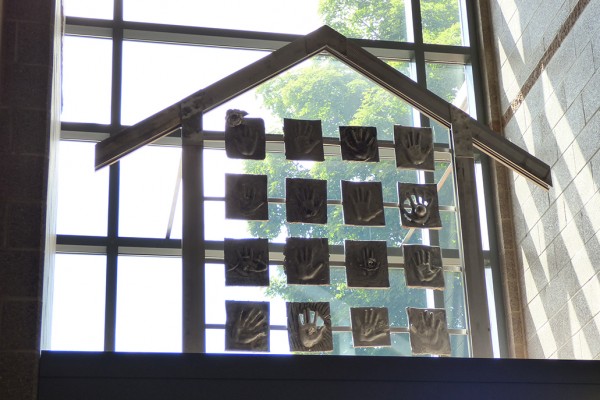 On March 15, this letter from Sr. Linda Yankoski was published in the Opinion section of the Pittsburgh Post-Gazette. It is reprinted here with permission from Sr. Linda and from the Pittsburgh Post-Gazette.
by Sr. Linda Yankoski, CSFN, President/CEO at Holy Family Institute
Lately, we've been hearing a lot of the phrase "chain migration," a derogatory term for what is rightly understood as family reunification. As the head of a century-old Catholic charity, I'm proud to have a connection to this country's long tradition of such reunifications.
During the 19th century, Catholic orphanages were founded throughout the U.S. as part of a movement to preserve the faith of poor, Catholic immigrants marginalized in a predominantly Protestant country. At the turn of the 20th century, many religious orders of women came to the U.S. in response to perceived immigration "problems." Clergy and politicians of the time warned that Catholics would take jobs, spread disease and crime and erode nationalism because of their allegiance to the pope.
This was the era in which my organization, Holy Family Institute, was established, in September 1900. In those days, Holy Family Institute primarily served children of Polish heritage.
During this period, it was common for a child or children to be placed in an orphanage when a spouse died and the remaining spouse could not afford to care for his or her own children. Often, however, a relative would immigrate to America to help out, and the child or children would be able to go home and grow up in a family.
We can only hope that the [U.S. Presidential] administration will offer a pathway to citizenship for Dreamers. However, let us not forget that their success — any immigrant's success — may depend upon the love and support of their families. Separating them from that love and support can only be a detriment to all involved.
Reuniting extended families should not be derided as "chain migration." Families are critical for the social and economic stability of children and of society.
---
Sr. Linda was among 16 western Pennsylvania leaders to receive the 2018 Outstanding CEO and Top Executive award, presented by the Pittsburgh Business Times. Holy Family Institute is a sponsored ministry of the Sisters of the Holy Family of Nazareth.