Gospel Reflection: Feb. 21, 2021 – 1st Sunday of Lent
February 20, 2021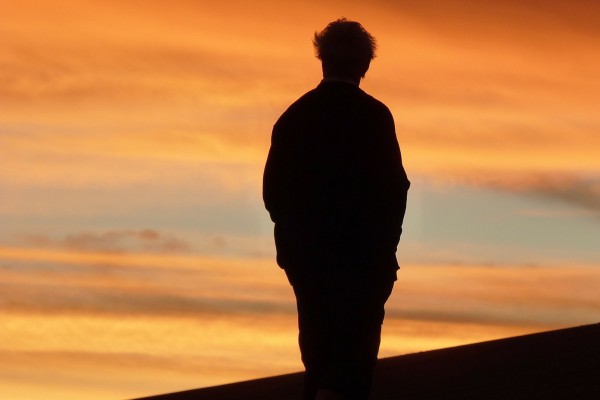 Mark 1:12-15
"Every day I say to myself, today I will begin again." These are words of a Desert Father, St. Anthony of the Desert. Today, the First Sunday of Lent, seems like a good day to begin again.
"...and the Spirit led Him into the wilderness."
It is said that God leads everyone into the wilderness, a desert, at one time or other in their life. Sometimes many times. Why was Jesus led into the wilderness? The Gospels give the answer.
Biblically speaking, wilderness is a place where there are extreme emotional experiences that take place, such as hunger, thirst, and abandonment from everyone, including and maybe even most especially God. But it is also a place of confirmation, transition, and growth in one's life. This wilderness could be a space of time where you know not where your life is leading; a time of confusion in that your trusted friend is unbelieving; a time of transition from one career to another; or a time of bearing a debilitating disease; sheltering in place, unable to visit family and experiencing the pandemic effects. (Or being tempted to stop working on a dark colored, almost all same shaped 1500-piece puzzle!) Being in the wilderness could seem like God is absent from your life.
Some reasons God may lead one into the wilderness according to Dustin Crow, pastor and author, are:
To discipline one's self spiritually, which allows us to see our sinfulness so a change in us takes place;
To be a place of testing or preparation for a special mission;
To be a place where God wins our love and defeats our idols, as in our lives we often become comfortable in our comfort zones. Here we can return to God;
To be a place where God makes His glory clear and compelling: when down and completely out, God proves Himself to deliver us from desolation.
Why was Jesus led into the wilderness?
The Evangelists tell us the Spirit led Him into the desert to be tempted. The Greek word for temptation is 'peirazo', which means to try or to attempt. The devil, we know, made three attempts to try and get Jesus to honor and worship him and abandon His Father. Jesus was tempted, and because he was human, we can learn from His example when being tempted and not give in, whether extreme or not so difficult. We can pray to our Father God, just as Jesus did, for strength to overcome the feeling of being left alone and accept the 'angels' that God sends to bring us peace and a way to begin again.
Mark records that there were wild beasts (symbolic of our temptations or sins) and angels who came to minister to Him (symbolic of those who come to our aid when we are confronted with emotional troubles).
During this Lenten Season, we are invited to enter the wilderness of our hearts and find our 'wild beasts' and with help of the Spirit, be renewed and begin another new 'day' at Easter.
Sister Celeste Hupert, CSFN