Wednesday Reflection: March 17, 2021
March 17, 2021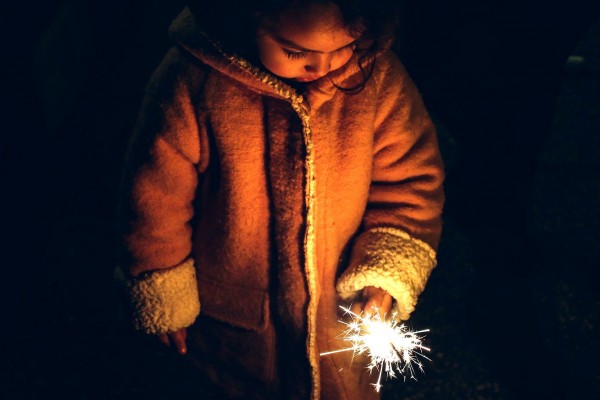 Dear Friends,
Happy St. Patrick's Day! May your day be filled with 'A Pot of Blessings' at the end of your rainbow!
Joy and light seem to be a theme for this time during Lent. For some it may be the JOY that Lent is almost coming to an end, while others have experienced the LIGHT of coming to know themselves, and their relationship with God – even better! What category do you fit in? I am still working on 'catching up in the second half'!
Several years ago, I became friends with the author Joni Woelfel by using one of her stories in my reflection. Although we have never met and only communicate by email, she has been a light in my life and for that, I am grateful. The story I used before and today is from her book The Light Within. A summary of the story is this: A group of women would often gather to visit with a wise woman who lived just outside the village. The reason they gathered was for no special reason at all; when they felt it time they would declare "time to gather" and so they did. One night, the wise woman went out to meet her friends with lantern in hand. The wind became so strong she held it close to her breast and continued on. Her friends saw her and one of them said "look, our host has a lantern in her breast!" And yet another replied "of course she does, don't we all? Light within never goes out".
I love the story because it reminds me that we do have that light within us, and that the source of that light is Jesus. Jesus said "While I am in the world, I am the light of the world." (John 9:5) Since Jesus is no longer physically present, we have become that light for the small part of the world we are living in. How can we be that light for others? How do we keep that light from going out?
For each of us, the answer may be different. For me personally, I know that when I get an unexpected call or card or letter, the other person's light shines brightly, so perhaps I need to make a call or write a note or do a zoom call that can brighten someone's day. What about when we have received great service in a restaurant or store, and were able to say to the attending person "you are doing such a great job"? I can tell you, their smile brightened the whole room! We can be a light as we continue to recognize the good that others are doing and their creativity in solving different situations and the like. Enough people recognize our mistakes, let's focus on the brightness of the good being done!
Since gathering together is a challenge at the moment, we need to be creative on how we can be that light and how we can keep it going. One way for me is joining our Sisters in Texas, via Zoom, for Soup and Scriptures. What can you do to keep that light burning within? How can you be a light for others?
Till next week,
Sister Theresita
P.S.: In honor of St. Patrick's Day, here is St. Patrick's Breastplate Prayer.