The Year of St. Joseph
March 17, 2021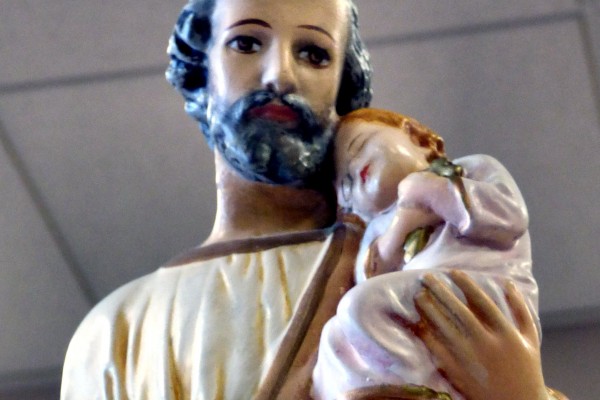 March 19th marks the feast day of St. Joseph, often celebrated in parishes around the world with a St. Joseph table and by wearing the color red. This year, St. Joseph's Day holds special importance. This past December, Pope Francis proclaimed the celebration of the Year of St. Joseph. In light of all that has happened in past months, it seems that no year could be as appropriate to celebrate St. Joseph as 2021!
St. Joseph was the patriarch of the Holy Family, their provider and protector. His faith in God allowed him to go against the cultural norm of his time and accept Mary as his bride, caring for her and the young Jesus when many might have cast them out. God is our Father in heaven, but Joseph stands as an example to all fathers here on Earth, a quiet and comforting presence providing strength and humility to their children.
As Pope Francis tells us in his Patris Corde, "Fathers are not born, but made. A man does not become a father simply by bringing a child into the world, but by taking up the responsibility to care for that child. Whenever a man accepts responsibility for the life of another, in some way he becomes a father to that person." In accepting Jesus as his son on Earth, Joseph paved the way for all of us to find acceptance in the Kingdom of God.
This St. Joseph's Day, as you don shades of red and perhaps celebrate at your own St. Joseph's table, let us all look for ways to open our hearts to others, just as he did, and remember that we are all one human family. It is up to all of us to look after one another during our earthly days, so that we may celebrate together our heavenly reward.
To learn more about St. Joseph and to find some prayers and activities to help you celebrate not only his feast day but also this Year of St. Joseph, visit the Year of St. Joseph website!