Planning for the Future
April 13, 2021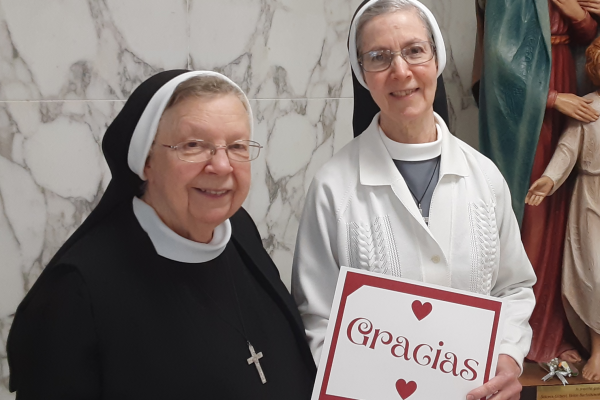 There are many ways to leave a legacy, but charitable bequests and beneficiary designations through Wills and Trusts are among the most popular. Did you know that you can choose to remember the Sisters of the Holy Family of Nazareth in your Will or Trust? These types of gifts allow you to retain full control and use of your property throughout your lifetime, and you are not locked into a commitment. You may change your mind at any time.
To help, we are offering a free brochure, "Better Estate Planning," to help ensure that all of your affairs are in order. A little peace of mind can go a long way, not only for you but for all of your loved ones. This no-obligation brochure is available to anyone who would like a little guidance in beginning their financial plans. To receive your free copy, contact Katherine Barth by phone (847-298-6760, ext. 143), email (kbarth@nazarethcsfn.org) or send your name and address to Katherine Barth, 310 N. River Road, Des Plaines, IL 60016.
In your communication, be sure to let us know you would like to receive the free estate planning booklet!
If you choose to remember our Sisters in your estate planning, you will be eligible to join the Nazareth Legacy Society. In appreciation for your gift:
You will be remembered in the daily prayers of our Sisters;
You will receive a certificate denoting your membership in the Nazareth Legacy Society;
You will receive a special Holy Family key ring available only to Nazareth Legacy Society members;
Your name will be inscribed on a special plaque in our Provincialate in Des Plaines, IL.
You may also visit our webpage Remember Us in Your Will for more information.