Sr. Francesca Onley: March 4, 1933 - April 17, 2021
April 17, 2021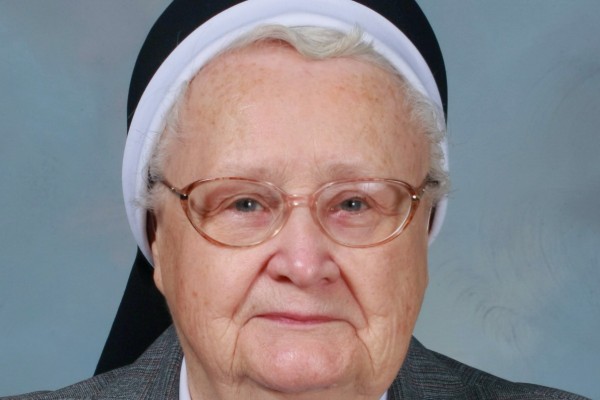 Sister Francesca of The Divine Confidant (Patricia Onley), 88, died on April 17 in the 71st year of religious life at Nazareth Hospital in Philadelphia.
The viewing will be Sunday, April 25 from 2:00 – 4:00 pm at St. Katherine of Siena Catholic Church, 9700 Frankford Avenue, Philadelphia. The funeral Mass will follow at 4:00 pm. Face masks will be required and social distancing protocols will be in place. Because seating is limited inside the church, the funeral Mass will also be livestreamed.
Livestream Information
For those wishing to view the funeral Mass on the Holy Family University campus, the event will be livestreamed at 4:00 p.m. at the Education and Technology Center Auditorium, Room 122 at Holy Family University (9801 Frankford Avenue). Free parking is available on campus. Interment will follow at the cemetery adjacent to Holy Family University's Campus Center.
For those wishing to watch the livestream from a remote location, please visit this link beginning at 4:00 pm ET on April 25: View the Livestream
To share your messages of remembrance, please visit our Message of Remembrance page.