Wednesday Reflection: April 21, 2021
April 21, 2021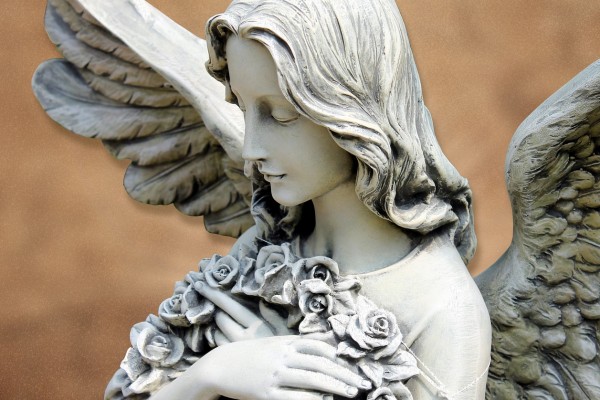 Dear Friends,
If you recall, last week I shared with you the 'Messages of Four Angels', written by my friend Joni Woelfel. During the week, and really for some time now, I have been experiencing the Four Angels as Joni describes them: Fatigue Incarnate, the angel of Steadfast Service, the angel of Generous Goodness, and the angel of Divine Continuance. I hope that her questions and story lead you to some deep thought. Each of us has experienced this pandemic year in our own way and so the responses will vary according to each of us. God's generosity be praised!
For me, it was not hard to identify with the angel Fatigue Incarnate. At first this time of lockdown, total shutdown, was a welcome break from all the hustle and bustle of daily living and work. As the time wore on, the isolation stirred up a need for gathering and being with friends. For me, an extrovert, it really became a challenge! Although I appreciated the time for reflection, I truly draw my strength from people. Zoom became my best friend! To add to the difficulty of this time, my sister passed away, and the inability to go to be with her husband and my brother, both living in Arizona, leaves such a feeling of emptiness and lack of closure. I was becoming weary and prayed for this time to pass.
Next, the angel of Steadfast Service became my saving force. In order to come out of myself and rejuvenate, I needed to continue to minister in new and creative ways. How could I reach others while not being able to be physically present to them? One way was to use the idea of sharing a book with small groups of people (The Song of the Seed – Joyce Rupp), a book that we could reflect on and share about. The sharing became a haven and joy for me, as well as for those who participated. Zoom was becoming a household word. Creative solutions were beginning to emerge. Moms who normally didn't have time because they were running around taking their children to different activities now found a little time for themselves and were grateful for it. People who never knew each other joined in a group and shared at a level they never thought they would!
Despite all the unrest that was surrounding us, our parish tried to remain Apostles of hope. The angel of Generous Goodness came into play, along with the angel of Divine Continuance. For me, they spoke of new life in similar ways. In a letter to the parishioners, our pastor spoke of 'koinonia', which is so beautifully described during the readings at this Easter Season. He asked that we "as Easter Disciples… responsibly roll away the stone… to create opportunities together for a new Pentecost!" He is looking to create a 'dream team' of people who are willing to "rebuild, rekindle, renew, and rejoice… in realistic ways of being koinonia". And so we are on the move!
As the quote from Henri Nouwen says: "We need to be angels for each other, to give each other strength and consolation. Because only when we fully realize that the cup of life is not only a cup of sorrow but also a cup of joy will we be able to drink it."
Have these angels made any impact on your experiences or thoughts in your journey through this pandemic? Where do you go from here, and how do you bring some semblance of peace and joy to others? Happy dreaming. But don't forget the call to action!
Till next week,
Sister Theresita