Nazareth in Ghana
May 11, 2021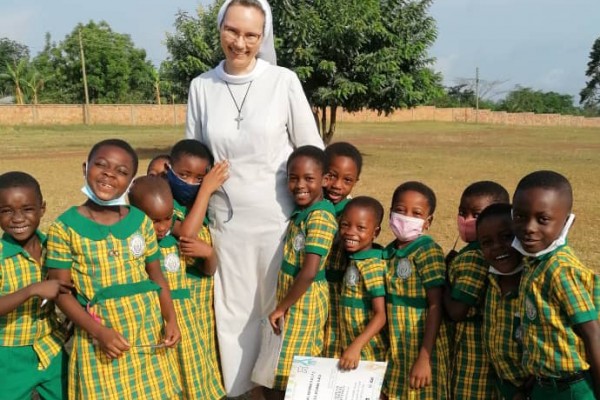 Each year the students at St. Rose School in Newtown, Connecticut, where Sr. Thaddeus Rajca, CSFN, serves as the spiritual coordinator, participate in a Lenten Mission Drive to benefit the Sisters of the Holy Family of Nazareth's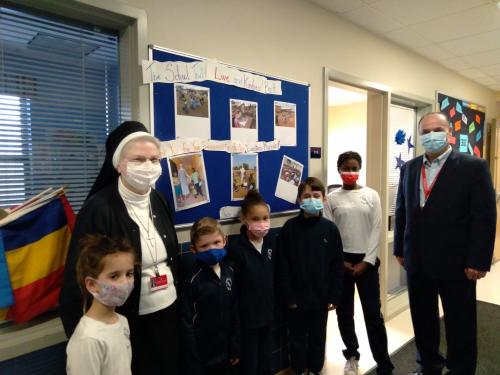 mission in Ghana. For each of the past seven years, the students were able to raise over $1,000 in funds. This year, despite the ongoing pandemic, the dedicated students managed to raise $2,000!
During the school's Lenten announcement of this fundraising campaign, the students of St. Rose School were asked, "Can we help others?"
They responded with a resounding "Yes we can!"
Our sisters in Ghana were incredibly grateful for the support of these young people. In a letter of thanks, they let the students know that their donations would be used to purchase books, uniforms, and shoes for the children in Ghana.
Our sisters have maintained a presence in Ghana since 2012, with the first Mass in the new Holy Family Convent in Sunyani being celebrated on October 13 of that year. With 80% of the population of Ghana under the age of 20, the need for new schools and spiritual guidance was imperative, and our sisters were happy to answer that call. Today, our sisters continue to teach and minister to the people of Ghana, confirming the conviction that "God wants Nazareth in Ghana."
The support of the children of St. Rose School means so much, letting the young people of Ghana know that in spite of the distance, there is a spiritual connection among all those who seek Nazareth in their lives.