Gospel Reflection: Pentecost Sunday – May 23, 2021
May 23, 2021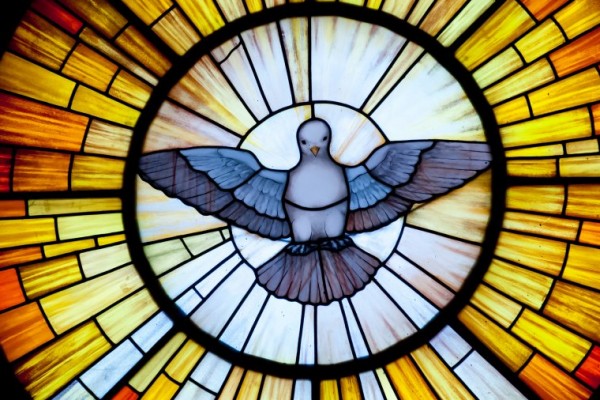 "Come Holy Spirit and fill the hearts of your faithful!"
Come, renew the face of the earth… The Holy Spirit comes forth from the Father and the Son. The awesome, all-encompassing, everlasting love that the Father and the Son share breathes forth the Holy Spirit who is with us for all time.
The role of the Holy Spirit is to help Jesus' disciples to remember all that Jesus taught, to enlighten all disciples with the truth of God's love and message and to dwell within each disciple. Thus, each of us is a temple or dwelling place for the Holy Spirit. Think about this for a moment! How incredibly awesome is this gift – that all of us are dwelling places for the Holy Spirit! We own such great dignity because of this indwelling.
If we are temples of the Holy Spirit, we have the power and the grace to carry on the mission of Jesus in this world. We can put every command of His into communal action; and to do this, we only have to call upon the tremendous gift within us. And so, we pray: "Come, Holy Spirit!"
Let the Holy Spirit guide your thoughts, your actions, and your decisions. Depend on the seven gifts of wisdom, understanding, knowledge, fortitude, piety, counsel, and fear of the Lord to radically change your life and those around you. Let the Holy Spirit, one life at a time, change this hurting and struggling world.
He will do it! Just pray and ask…. "Come, Holy Spirit!"
Sister Diane Marie Corrado, CSFN