Sisters celebrate their jubilees and renew their vows
May 27, 2021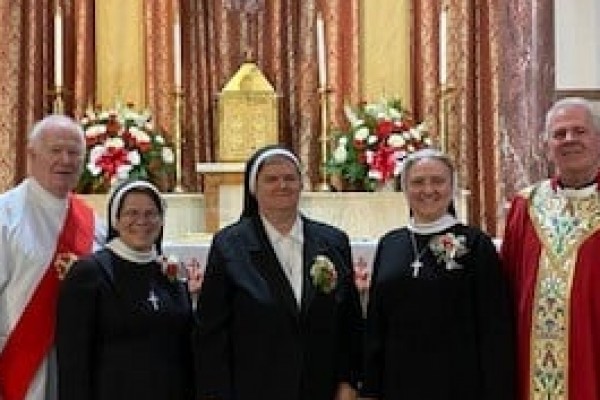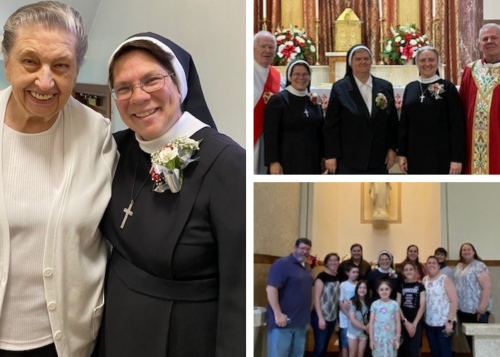 What a blessing it was for our sisters in Philadelphia to celebrate three jubilees recently! Sr. Mary Anthony Lovezzola and Sr. Marcelina Mikulska are celebrating 25 years with the Sisters of the Holy Family of Nazareth, and Sr. Mary Joan Jacobs is celebrating 50!

Thanks to Msgr. Paul Kennedy and parishioners, the sisters were able to celebrate with the parish family at St. Katherine of Siena in Philadelphia. The sisters also took this opportunity for a renewal of their vows.

We pray for Srs. Mary Anthony, Marcelina, and Mary Joan, and all of our sisters celebrating jubilees this year and wish them many more fruitful years of service in the spirit of Blessed Mary of Jesus the Good Shepherd (Frances Siedliska), and in the name of Christ the Lord.
Would you like our sisters to pray for your intentions? Send us a prayer request.