A Festive Celebration
June 3, 2021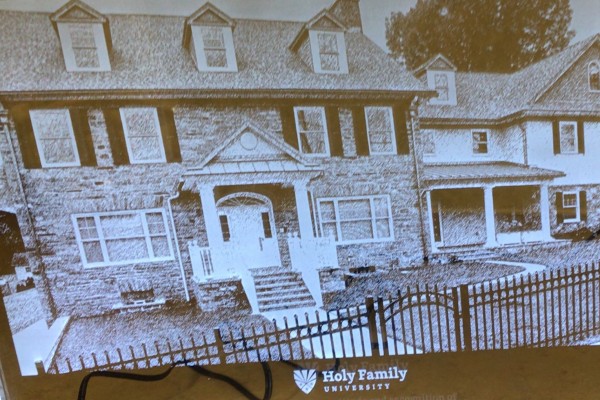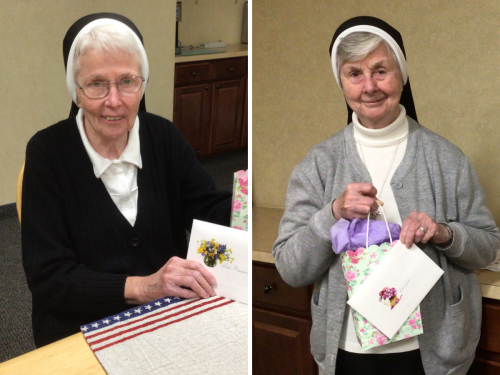 The sisters at Delaney Hall in Philadelphia celebrated Professed Feast Day on Sunday, May 30, a special day set aside to celebrate our sisters who have professed their final vows. During the celebrations, special recognition was afforded to Sr. Josita Churla, who is finishing her ministry as director of international student affairs at Holy Family University (HFU) where she also served on the Middle States Commission on Higher Education (MSCHE) Steering Committee, and to Sister Maureen McGarrity who is ending her term as president of the University.
Sr. Maureen shared a special lighted picture of Marian Hall which she received as a gift from the University's Board of Trustees in honor of her more than 45 years of distinguished service and profound commitment to the mission of HFU. Sr. Maureen will retire June 30, 2021.
Marian Hall at Holy Family University was originally purchased in the summer of 1968 by the Sisters of the Holy Family of Nazareth, and has served many purposes over the years, beginning as a faculty house and going on to be administrative offices for the HFU nursing program. It also housed the Alpha House preschool and kindergarten program, and went on to maintain the offices for Institutional Advancement. Marian Hall is currently occupied by the President's Office, as well as the Office of University Advancement.