Do you have photos to share?
June 8, 2021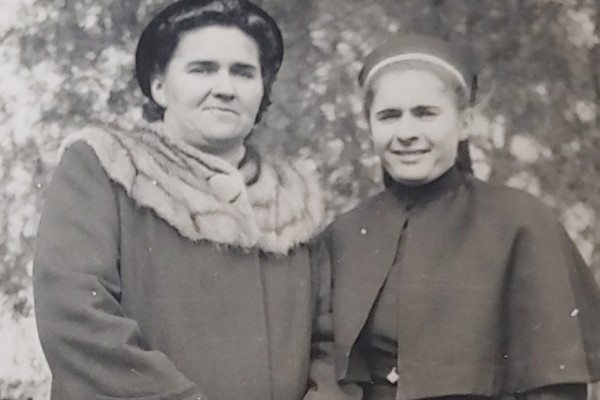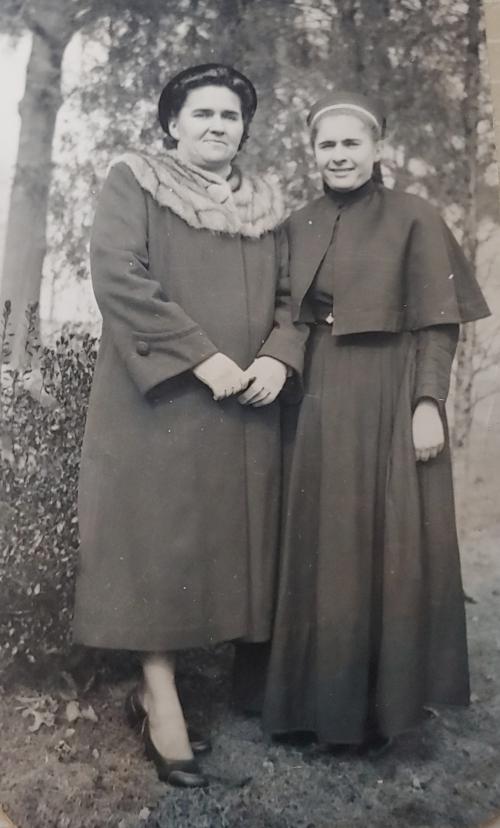 Almost every home has a family album or two sitting on a shelf, a tangible reminder of years of family history, mapped out in photographs often spanning decades. Just like any other family, our sisters love to keep these precious reminders of our shared history, and we are asking our dear Nazareth family for help! Have you come across some photos of the Sisters of the Holy Family of Nazareth – perhaps a family member, teacher, colleague, or friend -- that you would consider sharing with us?
We are presently celebrating International Archives Week, running from June 7 - 13, which is organized by the International Council on Archives (ICA), to work towards the protection and enhancement of the memory of the world. Last year at this time, our Nazareth family was so kind and forthcoming in sharing their photos taken of or with our sisters, we thought we might check in once again to see if time had uncovered some more hidden photo gems!
Our own provincial archivist, Sr. Rebecca Sullivan, works hard to keep the history of the Sisters of the Holy Family of Nazareth alive, and will gladly catalog and preserve the photos you share in our archives for posterity. You may even see your photos shared on our social media or in future video and media projects!
If you can bless us with photos to share, please include the following information, if possible, to help Sr. Rebecca to properly organize them in our archives:
Approximate date of the photo;
Where the photo was taken, if known;
Who is pictured in the photo, if known.
The simplest way to share your photos with us is via email. You can scan older photos that are not already in digital form, or even take a new digital photo of your older pictures using a digital camera or smartphone; there are many handy apps available through the Google Play store or the Apple app store if you need them!
Please email photos as an attachment to: info@nazarethcsfn.org; don't forget to include the photo information in the body of your email!
You may also mail the physical photos, if you wish. Please only send photos that you are willing to part with, as we are unable to send them back. Any photos mailed in physical form will become a permanent part of our archive collection. You may send photos via mail to:
Katherine Barth
Sisters of the Holy Family of Nazareth
310 N River Rd
Des Plaines, IL 60016
We unfortunately cannot accept in-person drop-offs at this time. Thank you for your understanding.
The Sisters of the Holy Family of Nazareth have a long history here in the US and we see many more happy years ahead of us. Join with us in celebrating our days past, and help Sr. Rebecca keep these many years of memories alive. You may just be holding our history in your very hands!