Gospel Reflection: June 20, 2021
June 20, 2021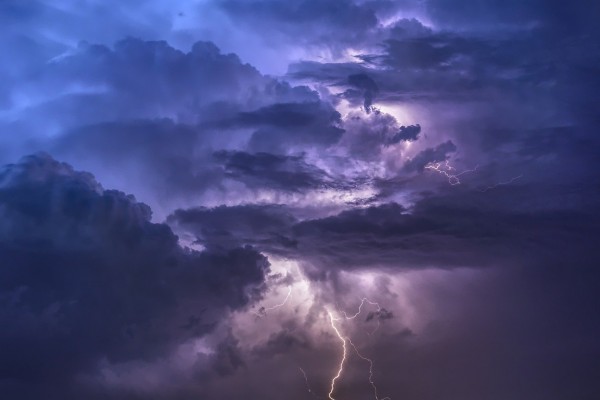 Mark 4:35-41
"Once the storm is over, you won't remember how you made it through, how you managed to survive…But one thing is certain. When you come out of the storm, you won't be the same person who walked in. That's what this storm's all about."
These words of the Japanese writer Haruki Murakami bring to mind the recent storms we experienced over the past week in many of our States. Please read this Gospel narrative again and think of the storms in your life. There are many different kinds of storms: ice storms, hurricanes, tornadoes, blizzards, thunder, dust, and hail storms, just to name a few of the most common. Choose the one that may be going on in your life at present.
In our Gospel story, we find Jesus asleep as the storm rages on. The disciples are frightened and they shout, "Teacher, don't you care that we're going to drown?"
Perhaps you recall in your 'storm' how helpless you felt, scared that there was no one around you, or, if they were, they did not notice your predicament for whatever reason. What to do as you heard the strong winds, saw the trees swaying and branches bending, downpour of rain, fog and mist and darkness?
Perhaps unlike Murakami's words, we do remember how we got through our storm; we do know how we managed.
'Lord, have mercy!', 'Jesus, help me!', or another favorite mantra surely was your prayer while you weathered your storm and gave you the strength, patience, and courage you needed. After the storm has ended, there is usually a calming down.
"Be still!" says the Lord. "Have faith!"
What has been the most significant spiritual storm you encountered?
How has this storm encounter changed you?
You are invited to ponder these questions, and, if you are musically inclined, to listen to the song "Be Still in the Presence of the Lord" by David Evans on YouTube, or just quietly and slowly say this prayer:
Be still and know that I am God
Be still and know that I am
Be still and know
Be still
Be!
Peace be within you all the days of your life!