Wednesday Reflection: June 30, 2021
June 30, 2021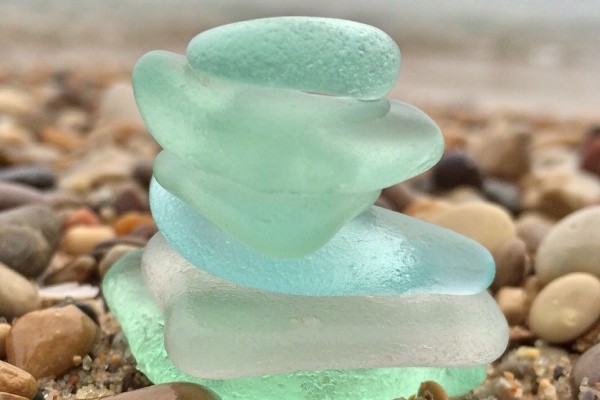 Dear Friends,
Dirty dishes in the sink, boisterous laughter outside, splashing water, and the smell of BBQ… MUST be summer! Well, it is finally here and with some of COVID restrictions lifted, there is a new freedom in the air. With all these signs of summer, I risked a trip to Rhode Island to visit some friends I hadn't see in two years. What a delight!
Some of this precious time was spent with a dear friend, Debbie Gomes, who used to help with all the fundraising I did while operating the non-profit, Hugs and Halos. In remembering our good times, we talked about summer and spirituality and family. She asked how I was able to write something every week and I told her it was really the Holy Spirit, and taking time to be aware of what was happening around me. As we continued to enjoy our morning coffee and update each other, I loved hearing about her grandchildren. Why? Because she was the kind of person who was willing to leave the dishes in the sink, leave the vacuuming for later, and just not worry about the dust. There was plenty of time for that later; it was more important to be in the moment. Ah, material for a reflection!
As I thought about it, this time of year allows us to rest and relax if we choose to do so. Summer affords us the time to slow down at least a little. Deb's question of how do you keep writing and going on? made me realize that I need to constantly be aware of my surroundings, the little miracles and people who are supportive. We all need to recharge our batteries. How do you do it? Each of us has a way to fill ourselves over and over, so that we can continue to be the great creation God made. We can sometimes forget that we are special in the eyes of God, and need to be reminded.
I love it when Deb talks about how she takes each of her grandchildren out to the beach searching for sea glass, feathers, and shells. They have come to know the beauty of the beach, spend special time with their Nana, and rejoice in their finds. All of this fills the soul with joy, and is time so well spent. When one of the children is jealous of a piece of sea glass the other has, they are reminded that God wanted them to have the piece they are holding. Good advice from a loving Nana!
How will you rejuvenate yourself this summer? Each of us has our special way. Take the time, be aware of your surroundings, enjoy people who are uplifting, and don't worry about the dust or dishes, because they aren't going anywhere! We all need to bask in the loving Son of God. May these summer months bring you peace and joy; it's time to just BE.
Till next week,
Sister Theresita
P.S.: The dishes do get done after the grandchildren go home!! It's all in awareness of what is important.