April 25: Wednesday reflection
April 25, 2018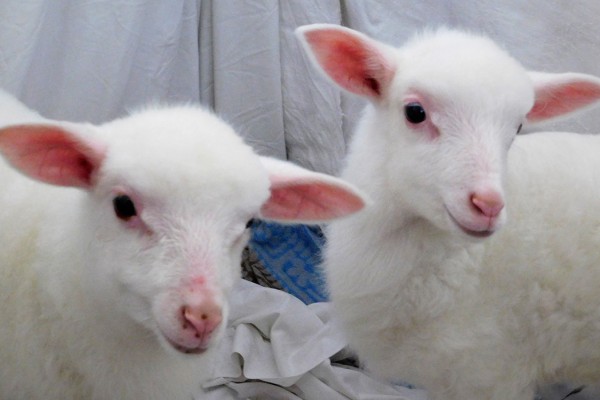 Dear Friends,
Well, it seems like a hint of spring weather has found its way to Philadelphia. Thank you, God. Along with spring comes the appearance of newborn creatures such as birds, foals, calves and lambs. The timing was right for the feast of the Good Shepherd this past weekend.
The daily readings and homilies on Sunday and Monday gave me some food for thought. We already know that Pope Francis is a fan of the Shepherd and said in 2013 that priests should be "shepherds living with the 'odour of the sheep.'"
During the homilies this week, I've heard that we are all called to be shepherds. Our sheep may vary: family, coworkers, community members, friends. Yet, we are called to be faithful and vigilant shepherds caring for our sheep. The challenge is to be a shepherd of integrity, to be present and to protect even when danger comes to the flock. (I imagine it is a little different taking care of real sheep rather than the metaphorical ones we deal with).
In today's world, so many people are in need of patient listening, caring and respect. Today, there is a great need for integrity, gentleness, hope, courage and a positive attitude. A good shepherd cares and sacrifices for the flock. Sometimes that means the shepherd has to move out of their comfort zone. As we heard in the Gospel on Sunday, a hired shepherd would run when faced with challenges and danger (John 10:12).
During this week, check yourself and see how your shepherding is going. Look at the sheep that surround you. How do you treat them? Are you afraid to be living with the smell of the sheep? How do you deal with challenges? Do you take the risk and stand up for what is right or run away from the challenge? Lots to think about. May your week be filled with care for your sheep. God Bless.
Till next week,
Sister Theresita