Celebrating 25 years in our new home
August 5, 2021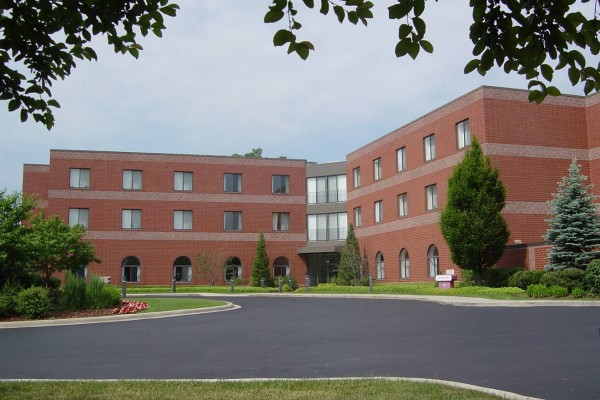 In 1904, Archbishop Quigley of Chicago deeded a property in Des Plaines, Illinois to the Sisters of the Holy Family of Nazareth. This unassuming piece of land would become the sisters' home for nearly a century, providing them a place of refuge and retreat. By the early 1990s, however, it became clear that time had taken its toll on the provincialate building and changes would have to be made. With heavy hearts, and after much discussion and professional surveying, the sisters realized that the nearly 90 year old building could no longer be kept in safe repair. It was time for a change.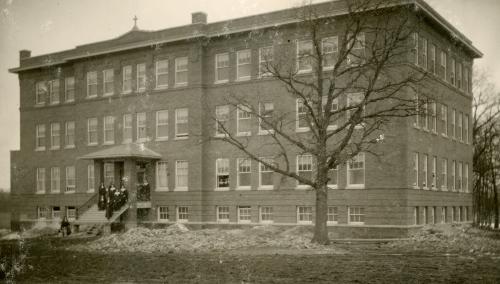 In May of 1995, ground was broken for a new building on a parcel of land near to where the original provincialate stood: a new home for the sisters in Des Plaines and, in time, the new provincialate for the merged United States province.
Finished in August 1996, this year marks the 25th anniversary of our sisters' new home in Des Plaines, a building that blends the new and the old, the past and the present. Though the sisters had to make the conscious choice to let go of their old building, much was still preserved, including the Holy Family mosaic, stained glass windows, and other artifacts.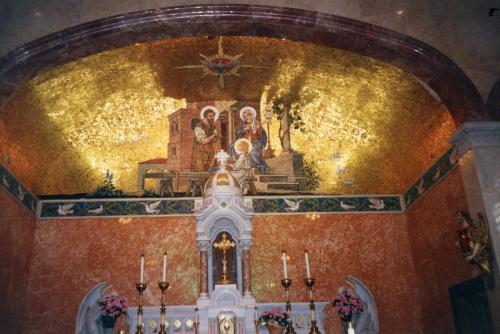 These pieces of that original building have become incorporated into the new building and stand as testament to what our sisters have become today: a congregation of women who continue to adapt to a changing world while carrying with them the traditions of those first sisters who sought to build a presence in Des Plaines.