National Night Out: Sharing God's love in Philly
August 10, 2021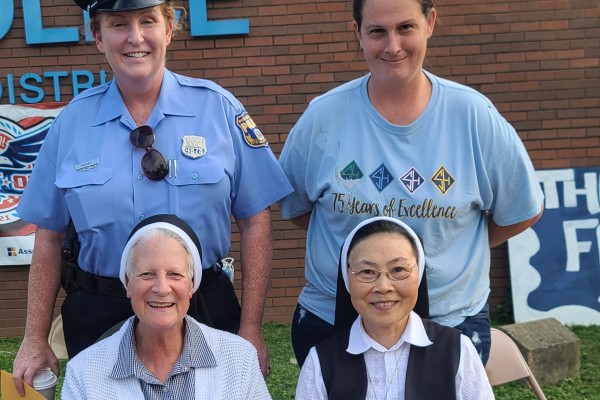 Sr. Marcella Binkowski and Sr. Julianna Tran, members of the 8th Police District Advisory Council in Philadelphia, recently volunteered at the police's National Night Out event.
National Night Out events are hosted annually around the country as a way to promote police-community partnerships and neighborhood camaraderie.
At the 8th Police District's event, parishes, schools, and businesses along with representatives from Holy Family University handed out snacks. There was also face painting and music for the children. One of Holy Family University's graduates, Anne Jachinowicz, was on hand to create balloon figures for attendees.