Gospel Reflection: Sept. 12, 2021 – 24th Sunday in Ordinary Time
September 12, 2021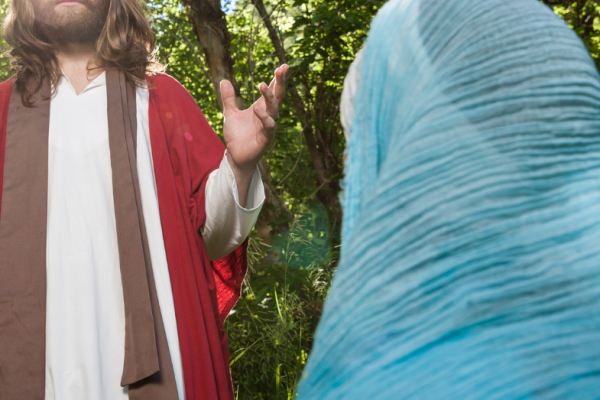 Mark 8:27-35
Have you ever been asked by a friend to give them feedback about how they are doing or how they are coming across with a message? Sometimes we hear the messages of family, friends, or others in society who speak the truth about a topic. But do we really understand what the message is or do we just repeat what others are saying?
This was the test set before the disciples in this Sunday's reading. Jesus, along the journey to Caesarea Philippi, asks the disciples who people thought he was. The disciples replied with all kinds of answers they had heard repeated by others when walking with the crowds. Jesus stops them and asks, "But who do you say that I am?" Peter's response is "You are the Christ".
This was the answer he was looking for, the one that confirmed that the disciples had been listening to what he was saying, and it showed that they were listening to the message of the Spirit working within them as well.
Although this was a relatively easy test, one that Peter got right, not everything he did and said was correct. This gave the disciples a chance to put into practice the things Jesus was trying to teach them and laid the ground work for their future mission of spreading his teaching. Jesus tried to make sure they understood the mission ahead.
We need to take to heart the example Jesus gives us today. Pay attention to the mission of following Jesus. It won't be easy to follow Jesus and it might take great courage, but our reward is the Kingdom of God.
Sister Rebecca Sullivan, CSFN