Wednesday Reflection: September 15, 2021
September 15, 2021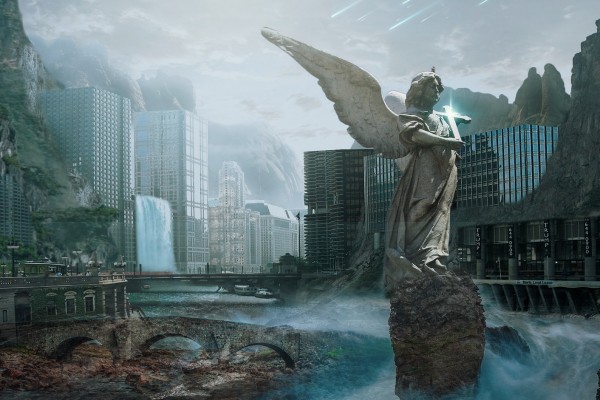 Dear Friends,
I don't know how St. Paul did it! With all that was going on in his life and all that he wanted to share, how did he stay focused? As I thought about writing this reflection, so many thoughts came racing through my mind. This past weekend, we acknowledged the 20th Anniversary of 9-11; September 14th is the feast of the Exultation of the Cross; and the 15th is the feast of Our Lady of Sorrows. So much material, what to do? Well, to quote my Pastor, "No one, no one has ever been so good to you!" and so it was on Monday morning at the back-to-school Mass.
Let me share with you what happened. After his engaging homily he announced that he would like to play the song that the children would be using during the year – their 'theme song', if you will. While the song was playing, the principal and Father went into the congregation and invited the people to stand in front of the altar. When the song finished, the cards they were holding were turned over and it read "SSPJ Apostles of Hope!" It was quite impressive.
By now you are thinking, 'what is the name of the song?'. I wanted to keep your attention; it is Beautiful City, from the latest production of Godspell. Here are a few of the words:
Out of the ruins and rubble,
Out of the smoke,
Out of our night of struggle,
Can we see a ray of hope,
One pale thin ray reaching for the day?
We can build a beautiful city
Yes we can…
Not a city of angels,
But we can build a city of man!
With all that has been happening these past months, including COVID, hurricanes, floods, fires, war, and destruction, I saw this as a song of hope. The reading from James leads us even further into the mystery of who we are and what we are capable of. Can we put our Faith into action?
We can build that Beautiful City, heart by heart and kindness by kindness. There is no doubt that we have experienced the cross on the way, but Mary, our Mother of Sorrows, has shown us the way to continue on.
All of the events I've mentioned lead us to the question: will I help to build that Beautiful City? And if so, how will I contribute? Brick by brick, kindness by kindness, thoughtfulness, extending yourself, etc. Only you have the materials to help with the building. My challenge for you is to listen to the song this week and figure out what talents you have received from God that will help to build that Beautiful City.
Till next week,
Sister Theresita