May 2: Wednesday Reflection
May 2, 2018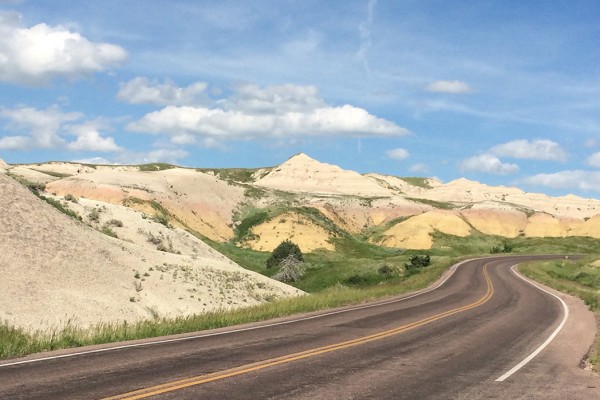 Dear Friends,
Question for you: Are you a "barcode Christian"? What is a "barcode Christian," you may ask? Theologian Dallas Willard says a barcode Christian is "someone who holds all the right beliefs without taking the first step on the hard road."
If you have been following the Acts of the Apostles, you know that the early Christians certainly were not "barcode Christians." They really took the hard road. Despite all the obstacles they encountered, they tried to live the way Jesus taught.
Today, we have that same challenge and face our own difficulties. Feeding the hungry, clothing the naked, caring for the sick and visiting the imprisoned are works we are familiar with. But, do we really put ourselves out to accomplish what Jesus is asking of us? Are we taking the hard road to be witnesses or are we doing just enough to makes us look good? Are we living the way Jesus taught?
We can begin with the simple things like being kind to a person who needs someone to listen to them, such as a spouse who has had a tough day and just needs to know that he/she is loved and appreciated. What about when we are hurt by another -- are we able to forgive? How do we treat our co-workers? How about the issues of today? Are we able to stand up for what the Gospel is teaching or do we remain silent? We all have opportunities to be witnesses. The question is: Do we take the easy or hard road?
In order to move away from being a "barcode Christian," one needs to seriously live out the Gospel values to the fullest. That doesn't necessarily mean doing something spectacular, but it may mean moving out of our comfort zones. Good things can be accomplished while remaining comfortable, but are we willing to take the extra steps on the hard road?
During this week, look at some of the ways you can move away from being a "barcode Christian." Take the narrow, hard road and see where it may lead you. You may be pleasantly surprised. Sometimes the hard road may not be about doing something, but rather it may be about refraining from an action. The best companion for this journey is prayer. May your week be filled with opportunities to recognize God in your life.
Till next week,
Sister Theresita