Wednesday Reflection: November 10, 2021
November 10, 2021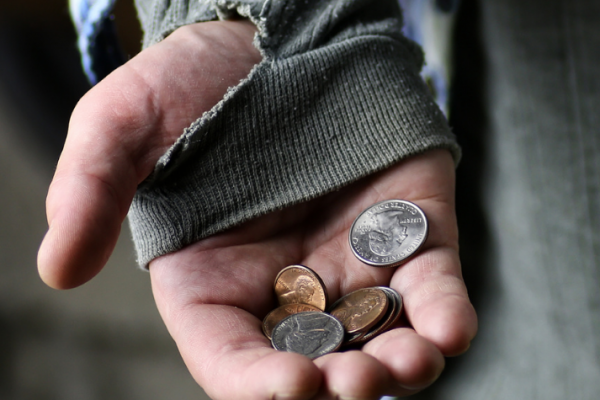 Dear Friends,
There is something special about the months of October and November. For me, the beauty of the October Fall season is a delight to the eyes and heart. November brings with it the thoughts of Thanksgiving celebrations and the abundance in our lives.
The recent readings about the widow's mite reminded me of an incident I had when I was working for the Diocesan Office of Youth Ministry in the Norwich CT. One of the blessed things we were able to do was to take groups of students down to Haiti to experience a different culture and see how and where we could help. On one such trip, we were finishing our evening prayer and then sharing the experiences of the day. During it all, one student very emphatically said, "Sister T, I have come to realize that WE in the United States give from our excess and not from our want." That was over twenty-five years ago, and his statement still haunts me. As a matter of fact, when I share something with someone, and they say, "you keep it", I reply "this is excess, I already have my share". (Wish I knew where that student is now, would love to thank him!)
He was able to recognize the generosity of a people who have so little and yet were willing to share. I too have experienced this. That doesn't mean that giving from our surplus is bad, but it's something to think about. The widow certainly gave from her want. "What she gave was externally insignificant but eternally irreplaceable" (Fr. Mike Schmitz). What about me? Do I give of my time, talent, or treasure only when it is convenient? How do I deal with interruptions, as they seem to bring with them a sense of inconvenience? I don't know, sometimes I do well, but other times… you get the picture.
How do I continue to grow in the knowledge and practice of giving when it costs me something and perhaps, I will be without? Eternally irreplaceable can certainly make a big difference in our soul. It can also make a difference in our family and our world. Am I willing to make that leap? Whether we give out of abundance or want, what I think is so important is to be thankful for what we have. And if we are willing to share that, then God be praised!
Perhaps during this week and month, we could remember to count our blessings and share what we have with others, even if it is just the interruptions. Maybe a list of things we are grateful for would also be appropriate. What ever you do try and remember the Widow's Mite and the young fellow who told me that we give from our excess and not our want. Happy November!
Til Next Week,
Sr. Theresita Donach, CSFN