May 9: Wednesday Reflection
May 9, 2018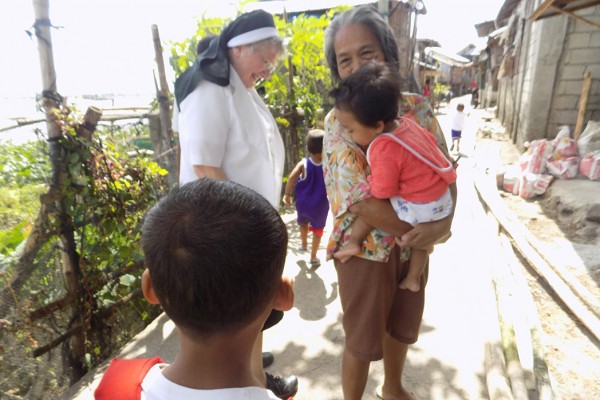 Dear Friends,
This coming Sunday we celebrate Mother's Day. For some of us, we may celebrate with our moms who are still with us. For others, it may mean a trip down memory lane, remembering the wonderful things we so loved about our mothers. Of course, prayers go out to all mothers.
I saw on a card recently this quote from Meister Eckhart: "We are all meant to be mothers of God, for God is always needing to be born." The quote made me think of all the opportunities we have to share mother-like qualities with those we experience life with. Moms know how to love despite poor behavior; fix bruises with a gentle kiss and bandage; and, teach in gracious yet firm ways. The list can go on and on. Moms also know sadness and hurt, yet they continue to love.
"God is always needing to be born." What a great thought to wake up to: I have the ability to give birth to God each moment, every day. If we truly believed this, the way we treat others may change. There might be more tolerance, kindness, selflessness, joy, and compassion in our world that is so much in need of hope and gentleness. Although some of us may not have the experience of physically giving birth, I believe there are many opportunities to feel that joy in our own way.
Each of us are called to be mothers of God, for God is always needing to be born. Are we willing to continue to give birth -- give life -- to all those we meet today, tomorrow, every day? A challenge for this week may be to identify someone who has given birth to God for you. Let them know what this meant to you through a letter, a call or, perhaps, a special prayer. All mothers, in all their many forms, need to be remembered.
Till next week,
Sister Theresita