Wednesday Reflection: January 26, 2022
January 26, 2022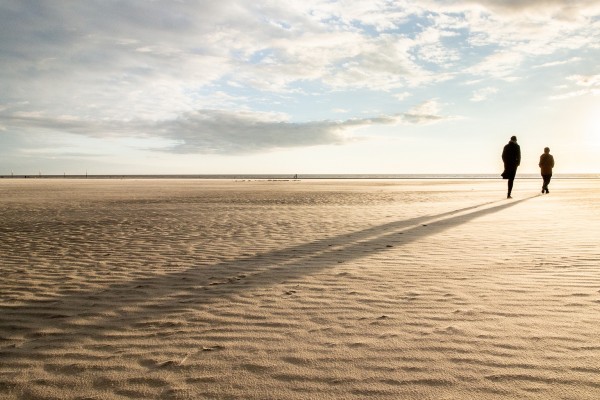 Dear Friends,
Recently, I heard a Catholic speaker share on a good life and a great life. I found it interesting as I thought 'I have a good life and so do a lot of other folks I know'. It is fine to have a good life, but am I stuck there? That is what came to my mind. What did he mean when he said we need to strive for a great life?
A little more research and reflection helped me come to the conclusion that to have a great life, one needs to go the extra mile, and we don't make that journey alone. God is our most faithful companion on that journey. Along with Him are those people who continue to remind us that we can do it.
But what does that mean go the extra mile? For each of us, that mile will look different, and yet similar in different ways. As I was reflecting on what my journey would be like, I came across an anonymous Facebook quote that I thought fit right into this reflection. It is called 10 Daily Exercises, and it reads like this:
Daily Exercises for the…
EYE – See the everlasting beauty in human kindness
TONGUE – Speak from the heart instead of the mouth
FACE – Smile more often to everyone
EARS – Speak less and listen more
BRAIN – Have constructive thoughts
FEET – Walk towards knowledge and wisdom
NOSE – Inhale the good; exhale the bad
STRENGTH – Get up after you fall down
HEART – Improve yourself and your community
SOUL – We are never alone, walk with God
There are a lot of extra miles there, and we each may find several of the exercises easy and others challenging. As you read over the exercises, which ones would help you to create a great life? Now mind you, having a great life is not a bed of roses; there are some thorns scattered in between. But are we ready to strive for a great life with God by our side? Each of us needs to decide.
Spend some time during the week doing the Daily Exercises and see what might begin to happen. You may be surprised as you find yourself going the extra mile and creating a great life from you good life.
Till next week,
Sister Theresita