Wednesday Reflection: February 2, 2022
February 2, 2022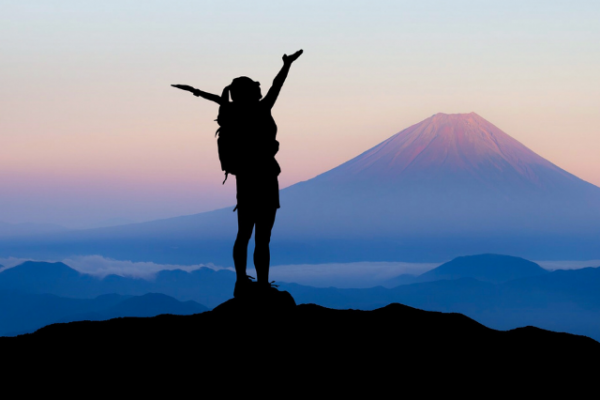 Dear Friends,
Last week I was talking to one of my former students. She was working on a presentation and asked me my definition of success. We knew that Webster defines it as "the accomplishment of an aim or purpose", but how would I define it? Because of challenges that surround all of us, I thought for a moment and said, "Success is using your God-given gifts and talents without giving up your essence".
Actually, I wasn't sure where that came from so quickly, so I decided it came from the Holy Spirit. Then we have the reading this past Sunday where Jesus comes back to His hometown of Nazareth. I thought it was a good match. If anyone ever used their gifts it, was Jesus, and yet in His own hometown, they were ready to throw Him off a cliff! Yet that did not stop Him from being and giving His best self to all those He met. Nothing would deter Him from doing what the Father had sent Him to do.
When you think about it, each of us is called to the same mission and we really could define our success by saying we used all our gifts and talents to accomplish God's plan for us, no matter the obstacles. We need to stay with the inner essence that helps guide us on our journey. There can be a fine line between success and failure. If we look at Jesus' hometown welcome and His dying on the cross, one might say He was a failure, but was He? Jesus never forgot who He was and what was being asked of Him. He completed his mission on earth and it truly was successful! He was able to do so because He remained ever connected to the Father through prayer and fasting. He never gave up the essence of who He really was.
Although we are not God – and nor should we try to be – we too can be successful with the mission given to us by God. He has given us all the tools and the examples to required. We need to approach each day with an attitude of Hope and Success, for we are gifted by God, no matter what may come our way!
This Sunday's readings are from Luke 5:1-11, and the soon-to-be Apostles learned that they were never to give up! Like Jesus, we need to be convinced that we have a purpose in this life, and we are meant to fulfill it. Spend some time creating your own definition of success and look at all the gifts given you to be successful in accomplishing God's will.
Till next week,
Sister Theresita