May 16: Wednesday Reflection
May 16, 2018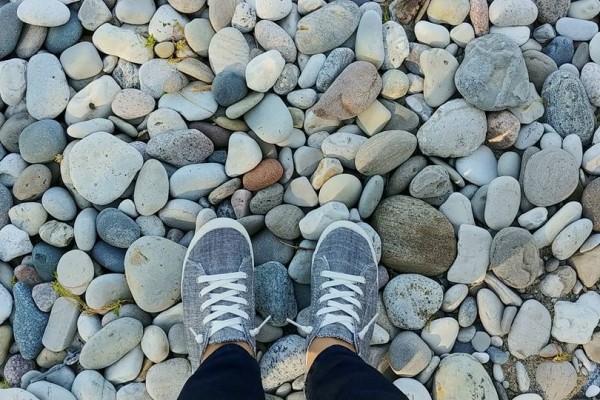 Dear Friends,
Last Thursday or Sunday, depending on which diocese you belong to, we celebrated the Ascension. One of the homilies I heard put some new understanding to my knowledge of this feast. Father shared with us that the Apostles we not asked to stay and continue staring at the sky after Jesus ascended, but were sent out to the people.
The homily reminded me of something I saw from Edward Hayes' book St. George and the Dragon and the Quest for the Holy Grail (excerpt below):
"Do you have a name?" asked the dragon
"Yes. George."
"Is that all, just George? ...Nothing in front of it?… How can you expect to be treated with proper respect as one on a quest if you have no title… I dub thee with the title of 'ST.' Only the pope can make someone a saint… 'ST' doesn't mean SAINT. It is the abbreviation for the four letter word 'Sent'… You are George-who-is-sent, or Sent George. You have to be sent before you can become a saint."
And so like George, the Apostles were sent to wait for the Spirit, then they were sent to all the ends of the world to preach the Good News. They were sent to witness their life of prayer and believing.
Do you feel "sent"? My guess is that some days you do and other days you may feel like you're being dragged to the next space. How do you keep that spirit of being sent?
I think it comes from developing a deep relationship with the Holy Spirit. Jesus promised the Apostles, and us, that the Spirit will always be with us, sending us to proclaim the good news through our actions. As the words of the song say, "Do they know we are Christians by our Love?" Sometimes it is difficult to show our love through our actions. Sometimes we might feel it's easier to love others than to embrace those who are closest to us. When that happens, we should remember we are being "sent."
My prayer for you this week is that you are strengthened by the Spirit and you truly can live out your purpose of being "sent." In the world today, we need to remember we are people being "sent" so we can become "saints."
Till next week,
Sister Theresita
Photo by Sr. Angela Szczawinska, CSFN