CSFN Sisters in Ukraine in the News
February 28, 2022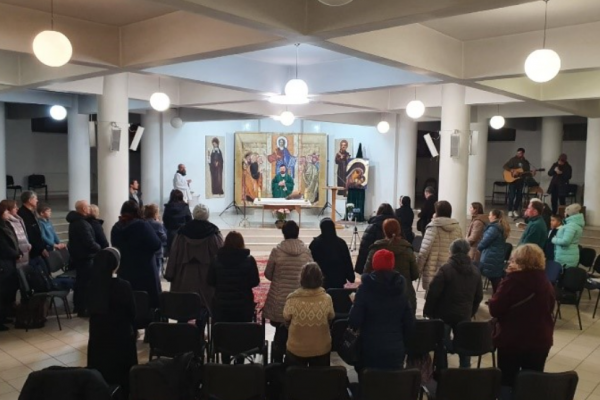 For days, the world has watched the violence escalating in Ukraine. Though more than 368,000 people have fled the growing violence in Ukraine, our CSFN Sisters there have remained to provide support to the families entrusted to their care. A community of seven CSFN Sisters have taken refuge in a church basement, spending their days praying and caring for nearly 100 people who fled their homes to seek safety.

The Catholic News Agency and the National Catholic Register, as well as the General Administration of the Sisters of the Holy Family of Nazareth, have recently reported on the work of our Sisters in Ukraine. You can read the complete articles by clicking below:
Photo courtesy of NazarethFamily.org
Would you like our sisters to pray for your intentions? Send us a prayer request.