Wednesday Reflection: March 2, 2022
March 2, 2022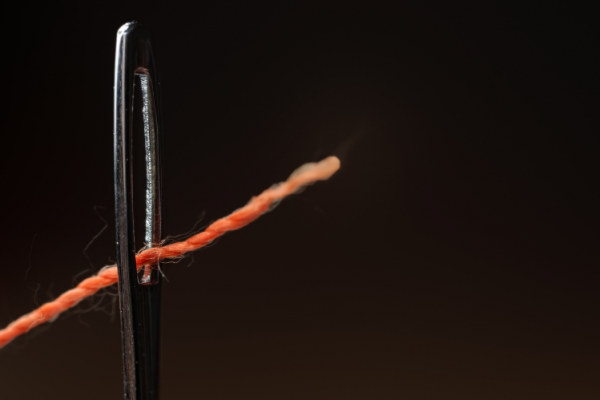 Dear Friends,
I recently picked up a book by Ed Hayes called The Lenten Pharmacy. I bought it because the title intrigued me. Browsing through it, I came across a quote from Margaret Thatcher, it is her 'T.I.N.A.' effect: There Is No Alternative. Hayes goes on to say that Lent is a T.I.N.A. time.
I found that interesting in that it can truly describe a disciple of Jesus. (Check out Mark 10: 17-27; there is some good advice from Jesus!) To live the life He spoke of, one must listen and follow. Many times, it will cause us to give up and change the way we think, act, or live. I was reminded of that when someone handed me (again) the words of Pope Francis "Do you want to Fast this Lent?" On the other side of the card were numerous items listed that spoke of Transforming Fast to Feast this Lent. Let me share with you a few of them:
Fast from judging others; feast on the Christ dwelling in them. Fast from words that pollute; feast on words that purify. Fast from pessimism; feast on optimism. Fast on the darkness around us; feast on the light of Christ. Fast from Discouragement; feast on seeing the good. Fast from idle gossip; feast on spreading good news.
These are just a few, but they leave us with much to think about. If we truly want enter into the Lenten season, then we must realize T.I.N.A. Being a disciple is not for the faint of heart! We have been challenged to live a Gospel life. The above statements help us to realize that we need to focus and discipline ourselves so as to live this Gospel life. Lent offers us the time to do this.
What are your plans for Lent? Have you given it some serious thought?
Sometimes we can get stuck in a rut and do the same things year in and year out. Why not step out of the box and look at things that will challenge you to be that worthy disciple, T.I.N.A.? Put a positive spin on what you decide to do because Lent need not be a sad, deprived time; it can be rich and fulfilling!
Wishing you a prayerful Lent and I ,hope that you can come to know the There Is No Alternative if you want to grow and become the person God created you to be. Remember the story of the rich young man! HAPPY LENT!
Til Next Week,
Sr. Theresita