Gospel Reflection: March 6, 2022 - First Sunday in Lent
March 5, 2022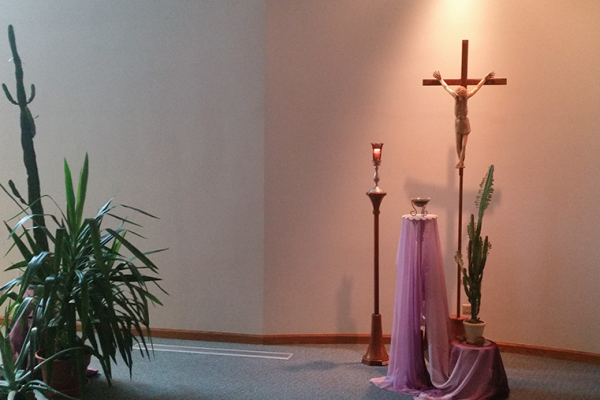 Lk 4:1-13
The Spirit leads Jesus into the desert, where Jesus is confronted with the beauty before Him and within Him, as well as with time to listen to the Spirit's ongoing and ever-present call to live from the depths, choosing life and love, and unity in the midst of any temptation, attractive as it may be.
The desert presents Jesus with many ordinary moments in time, inviting a response of trust and hope in something or Someone beyond the pain and wonder of the now.
With the Spirit as our guide and comfort, may we enter Lent mindfully, stepping gently into each moment as an opportunity for the Spirit to breathe new life into our world through what we say and do.
Sr. Maria Kruszewski, CSFN