Sr. M. Estelle Pruszynski and Divine Mercy
March 31, 2022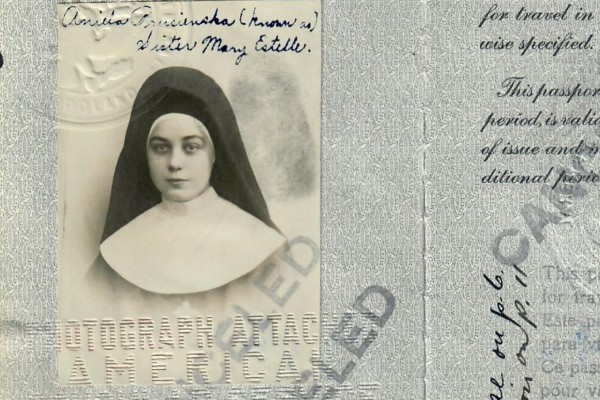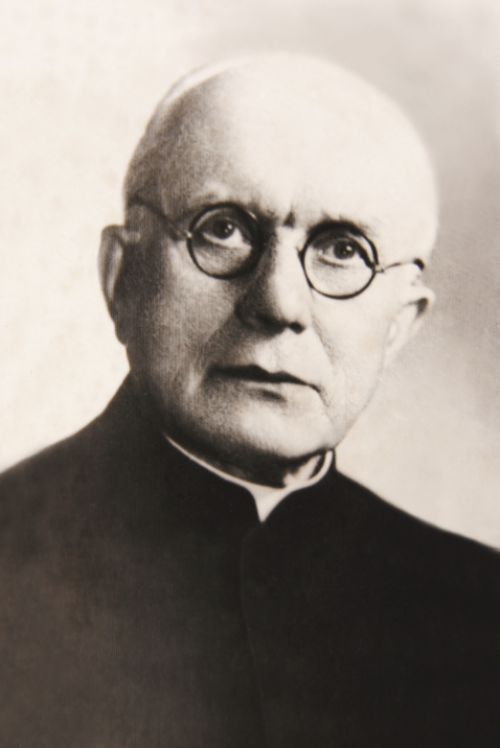 Editor's Note: the below article on Sr. M. Estelle Pruszynski (1914-2011) was written from the previous interviews conducted by Sr. Gemma Pepera, CSFN (December 1, 2011) and Sr. Rose Mary Modzelewski, CSFN (February 2003: "A Brief Account: The Journey of the Message of the Devotion to the Mercy of God). We invite you to join us in praying the Divine Mercy Novena beginning Good Friday, April 15t.h.
A native of Pittsburgh, Pennsylvania, Sr. M. Estelle Pruszynski entered the Sisters of the Holy Family of Nazareth on August 31, 1930, days shy of her sixteenth birthday. Spending her novitiate with the Nazareth sisters in Italy, she then traveled as a young temporary professed sister to Poland for studies, where she was a student in Warsaw for a year and a half. She next went to Vilnius, Lithuania, for three years, where she completed her studies in mathematics, physics, Latin, and Polish.
When the war broke out in 1939, Sr. Estelle and the other American sisters studying and living in the area, concerned for their safety, asked for a transfer to Paris or Rome. It was 1940 when Sr. Estelle, stationed in Vilnius (then part of Nazi-occupied Poland), was granted a transfer and preparing to leave for Paris.
During this time, Sr. Estelle visited the Ostra Brama gate to the city. The Ostra Brama is an important Catholic pilgrimage site as the icon of Our Lady of the Gate of Dawn is housed in the chapel, and because Divine Mercy Sunday had first been observed there in 1935. Fr. Michael Sopocko displayed the image of Divine Mercy over the famous gate and preached the message of mercy to those gathered in the chapel. By 1940, the image of Divine Mercy safely found its home in the chapel.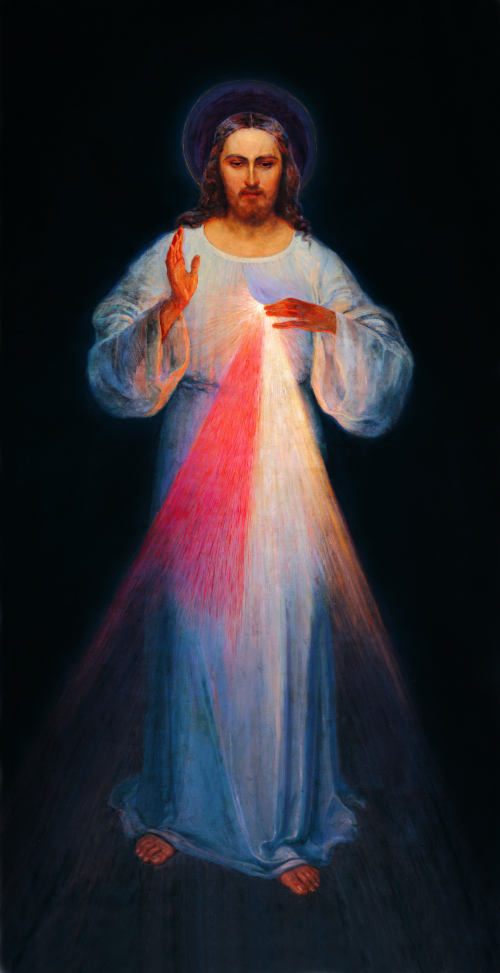 Sr. Estelle was a former student of Fr. Sopocko, and it was during that time that he would share with her the message of Divine Mercy communicated to St. Faustina. It just so happened that Sr. Estelle ran into Fr. Sopocko while visiting the Ostra Brama. She informed him of her plans to flee, and at that moment, Fr. Sopocko asked of her a favor that would require great courage. Fr. Sopocko, the spiritual director of Sr. Faustina Kowalska of the Sisters of Our Lady of Mercy, knew of the miraculous vision Sr. Faustina had received of Jesus. Speaking a series of messages to her, He was dressed in white with rays of white and red light emanating from His heart. This vision of Jesus would become known as the Divine Mercy image. However, news of this important vision had not yet reached Rome; Fr. Sopocko asked Sr. Estelle to change her plans and instead travel through Nazi-held territories to deliver the story of Sr. Faustina to Vatican officials.
Sr. Estelle agreed to adjust her plans. So, Fr. Sopocko wrote the story of Sr. Faustina on a piece of silk, which Sr. Estelle sewed into the lining of her habit before beginning her trip. This journey was not without danger as it was a three-day trip through Nazi territory. Her superiors informed Sr. Estelle to make contact with the Red Cross at every stop her train made so that her last location would be known should she not reach Rome. By the grace of God, she arrived in Rome and was able to share the message she had smuggled with Mother Lauretta Lubowidzka, CSFN (the then general superior of the congregation), who in turn delivered it to the Vatican. Only one other attempt to send the story of Sr. Faustina to the Vatican had been made, and it is not known if the messenger, a priest, ever made it to Rome. Had Sr. Estelle declined to change her plans out of fear or been discovered carrying the message hidden in her habit, the world may never have known the gift of Divine Mercy!
In April of 2000, Sr. Faustina Kowalska was canonized as St. Faustina, and Pope John Paul II officially recognized the second Sunday of Easter as the Sunday of the Divine Mercy. To this day, our sisters remain grateful that Sr. Estelle was able to play even a small part in bringing the light of this heavenly apparition to the Vatican and paving the way for St. Faustina!