A Springtime Oktoberfest Celebration
April 1, 2022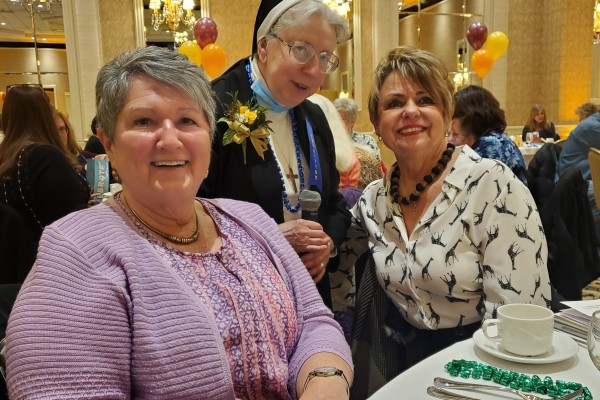 We were very pleased this past weekend to celebrate our annual Oktoberfest event – even if it was a few months late!
Due to safety concerns, Oktoberfest had been put on hold since 2020, and when circumstances changed to make a gathering more feasible, the decision was made to celebrate a springtime Oktoberfest this year. Our faithful Nazareth Family came out to help support our Sisters and to enjoy a pleasant meal, silent auctions, and raffles, with lovely prizes donated by many local businesses and friends of the Sisters.
The event was hosted by Sr. Clare Marie Kozicki, who along with her faithful and hardworking committee, have helmed each Oktoberfest we have celebrated since the first event in 2014. This year, Oktoberfest was held at the Meridian Banquet and Conference Center in Rolling Meadows, IL, and we were joined by nearly 200 guests and Sisters.
We'd like to thank everyone who came out to support our Sisters, as well as our generous sponsors who underwrote this event! We can't wait to see you at our next event!