May 30: Wednesday Reflection
May 30, 2018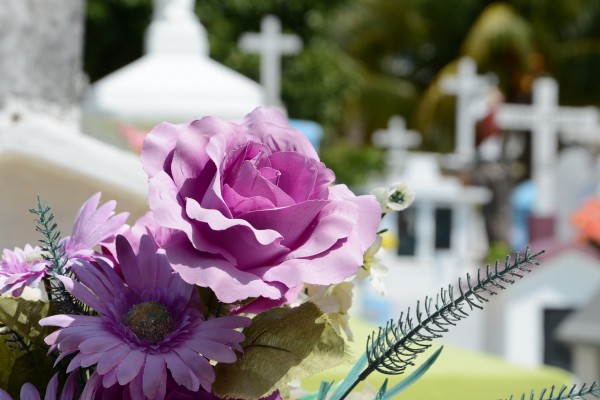 Dear Friends,
We have just come off the Memorial Day holiday and, as Father said at Mass, "This is more than the beginning of summer and a three day weekend." On Memorial Day, we are asked to remember those who have given their lives so that we may have freedom. It was also during this weekend in 1971 when my mom passed away. So for me, it is a time to remember all the family members I have lost.
When working in a parish, I sometimes had the privilege of spending time with people who had lost a love one. One of the things I loved to do was share the story of Elijah and Elisha from 2 Kings 2:9. Elijah said to Elisha "Tell me what you would like me to do for you before I am taken away from you." Elisha responded, "Please, I wish to receive a double portion of your spirit."
I would ask the folks who were mourning their lost loved one to pick out one quality of the person that they admired or wish they had. Then, I would encourage them to ask God to give them a double portion of their loved one's spirit. In this way, their loved one would continue to live on through the life of others.
So many of my elders have gone before me. It is during this time of year that I reflect on how I am living that double portion of each person in my life. Am I doubly happy and gracious as my mom was? Am I doubly tenacious as my dad, as funny as my Uncle Sam, or as hard working as my grandmothers? Using those wonderful qualities for good certainly can make this world a better place. It also helps to lift my spirits when I am missing loved ones.
As this month comes to an end and we enter a new one, let us take the time, like Elisha, to ask for a double portion of the spirit of the loved ones who have gone before us. They will give us the strength to achieve this wish. Thus, we can help to make the part of God's Kingdom where we live a better place. Have a great week!
Till next week,
Sister Theresita