Gospel Reflection: May 8, 2022 - Mother's Day
May 8, 2022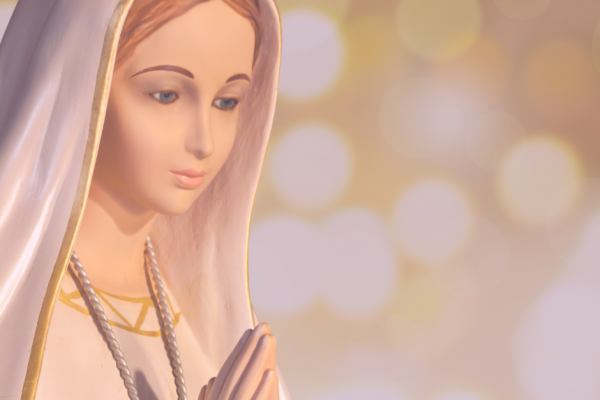 Today we honor our mothers, on this Mother's Day.
I remember a television show call Mad About You. When Paul and Jamie have a daughter, try as they might, they can't find a suitable name for her. During this time their life is full of acronyms to help them to remember all the things they needed to know to raise their child. So with the influence of Paul's mother, they come up with the name Mabel, which stands for "Mothers Always Bring Extra Love".
No matter who your mothers might be, whether biological, adoptive, foster, grandmothers, aunts, step mothers, or a wisdom figure, they all bring that Extra Love that we need in our lives. They are there to guide and protect us. They teach us many life lessons and even if we didn't like hearing what they had to say when we were young, their lessons came back to us many years later.
We as Christians, have another mother whom we share; that is our heavenly mother, Mary. Mary is our spiritual mother, someone whom we can turn to when our faith is weak or when we need extra strength, or someone to talk to. Mary shows us many things, for example:
How to believe in God's message to us; when she said yes to God (Luke 1:28)
How to store and treasure all that we encounter in our heart; as she pondered God's wonders in her heart (Luke 2:19)
How to withstand hardships in life; as she stood by her son until the end (John 19:25-27)
Mary shows us how faith, and a belief in the words of her son, will get us through the peaks and valleys of life.
So on this Mother's Day, with our heavenly Mother Mary, let us say thank you to our mothers, whether here with us or in heaven, for all that they have given us with Extra Love.
Sr. Rebecca Sullivan, CSFN