Wednesday Reflection: May 18, 2022
May 18, 2022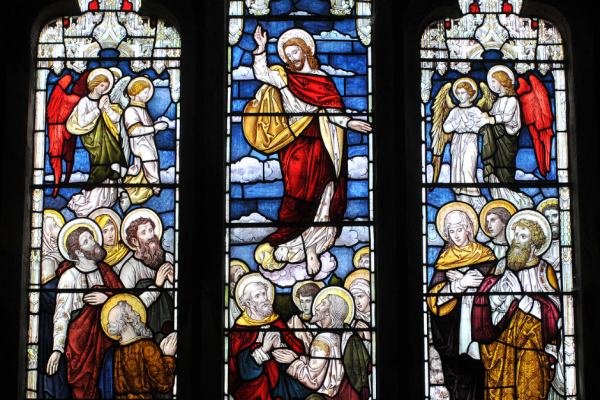 Dear Friends,
This is the season in which we get to experience Nature at its best and sometime worst. Worst first: it is the season for tornadoes, earthquakes, and some tropical storms that can turn into hurricanes. We need to be vigilant.
Now for the Best! We get to watch the flowers and trees come to life. The grass becomes green. Hopefully all the snow (especially in the northeast!) is gone. We also get to see new animal life. Barn animals are being born, forest animals are coming alive, and one that so many of us have experienced… the hatching of those chirping birds, whether they be robins or mourning doves, blue jays or wood peckers, it is always magical to watch.
As we are preparing to celebrate the feast of the Ascension, we will hear about Jesus leaving his apostles to go to the Father. I came to realize that Jesus is like a Mother Bird; after His resurrection, He continued to instruct and encourage the apostles and disciples. He was preparing them to leave the nest. And like all good Mother Birds, He knew when the time was right. I have yet to see a Mother Bird push her young out of the nest before its time. Jesus knew when they were ready, and he promised to send the Spirit; they would not be left alone.
We, too, are like those baby birds. This is our time to fly, to use our wings and bring the good, Joyful news to all! Jesus is calling, even if we don't feel ready to leave the nest. Are we willing to be pushed out of our nests of complacency, indifference, and security?
We have been prepared by those around us to serve the Lord at all cost, just like the apostles. Jesus knows each one of us and He has made us to succeed, to be His image, His hands and feet in the world. We are asked to stand up, take flight, and go forth being and preaching the Good News.
What are some of the things that make me afraid to leave the nest? What do I hang on to that stops me from flying? I hope this makes sense, because I know we are all called to soar with the eagles and live life to the fullest. As Jesus said so many times "Fear not, for I am with you and I am sending the Spirit"!
May you have a week filled with little nudges, pushing you out of your comfortable nest. God is with you!
Till next week… happy flying,
Sister Theresita