Gospel Reflection: June 19, 2022 - Father's Day
June 19, 2022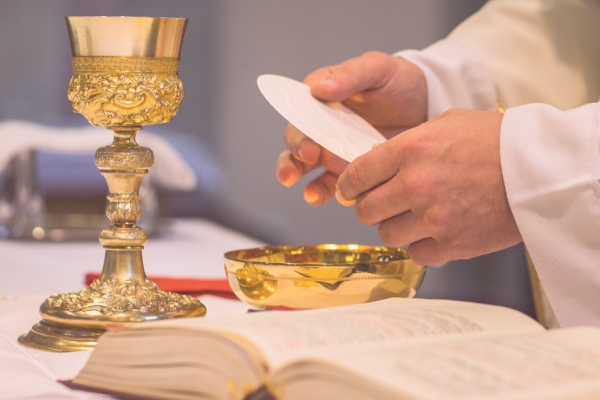 "Give them some food yourselves."
With these words, Jesus fed the five thousand plus crowd of women, men, and children who followed Him and eagerly listened to His every word.
Today is the Feast of Corpus Christi, or the Body and Blood of Christ, and how wonderful it is that we celebrate Father's Day on this same day! A good reminder to be grateful for our bodies and souls being cared for.
For a long time, fathers were considered head of the family and the breadwinner. It used to be that the father was one whose duty was to make certain there was food on the table for the family. But many 'used to be' things have changed.
What has never changed, however, is the blessed gift of our souls being fed by Jesus in the Eucharist, God, our Father, in Holy Communion.
Jesus, our Holy Breadwinner for our body and soul.
God, our Father, gives us Food Himself daily if we choose to accept it, as fathers or those who provide for their family, those who work in soup kitchens, those who take Meals on Wheels to the disabled, and so many more who "give them food yourselves".
Body and soul need nourishment for good health and growth. Good fathers continue to provide for their families as God, our Father, is daily ready to feed us Himself.
Let us thank God, our Father, for the gift of Holy Communion and our fathers living, deceased, and fathers who are fathers to others for the blessing of food for body and soul… and "go feed them yourselves"!