Wednesday Reflection: June 22, 2022
June 22, 2022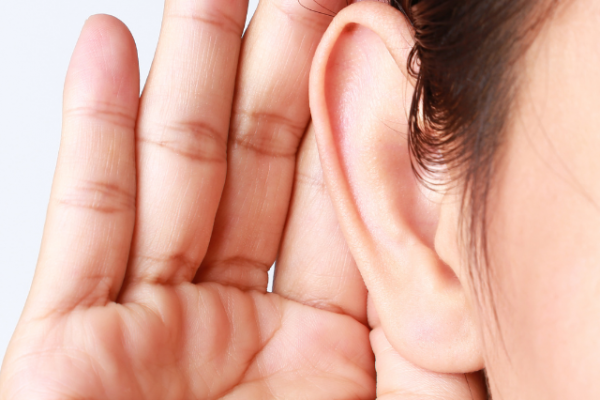 Dear Friends,
"To listen is to lean in, softly, with a willingness to be changed by what we hear." ~ Mark Nepo
Recently I received this quote in my email from a friend. I find it challenging and had to spend time with it, as it made me think about the fact the true listening could help me change my attitude about things, should I choose to. Then another friend, Carol, gave me a book, Rediscover the Saints by Matthew Kelly. With that, I figured out what my next Wednesday Reflection would be – and here it is!
Initially I put the book aside and thought I would take it with me on vacation, but curiosity got the best of me, and I decided to look at the table of contents. Ah, St. Martha, one of my favorites. Sometimes I feel that she has been misunderstood. Her chapter was entitled "Our Longing for Belonging". The author speaks of how we have a real need to belong; all of us want to belong to a community where we can use our gifts and talents, be comfortable with who we are, and use all this to build up community. The early Christian community was unique in accepting all and letting them use their gifts and talent to build up as well as spread the Good News. Everyone belonged, rich or poor. Families are the first communities that we belong to, and for better or for worse, help us to develop. We later become part of other communities which help us to further our spiritual development. School life, work life, married life, religious life, your local parish life… all are community forming places.
And now St. Martha comes into the picture. She is most remembered for the story of Jesus visiting her family and someone has to do the food! If we really listen to what Jesus is saying to Martha, He challenges her to listen to the word of God but realizes that Martha and her gift of hospitality is needed this day, and blesses her for it. You see, Jesus took her where she was and yet challenged her to grow. Do you hear that? Jesus knows that we must be about serving others, but that we do need time to develop that relationship with God. Martha was a great host, and yet she was a woman of great faith. It is at the time of her brother's death; "Lord if you had been here, my brother would not have died. But I know even now God will give you whatever you ask." (John 11:21-22)
Martha learned many lessons from Jesus and received many invitations to grow. What invitation is stirring inside of you? Is it to rediscover your gifts and talents, like Martha's hospitality, and use them for others? Is it to spend more time sitting and listening to Jesus? Is He asking you to place your worries in His hands, and let Him deal with it? Or what else has been stirred up? The object is to listen, with a willingness to be changed by what you hear.
You may want to take this quote and hang it somewhere you will see each day. It puts a clear understanding on what it means to listen to Jesus, as well as others. Have a great week!
Till next week,
Sister Theresita