Wednesday Reflection: July 6, 2022
July 6, 2022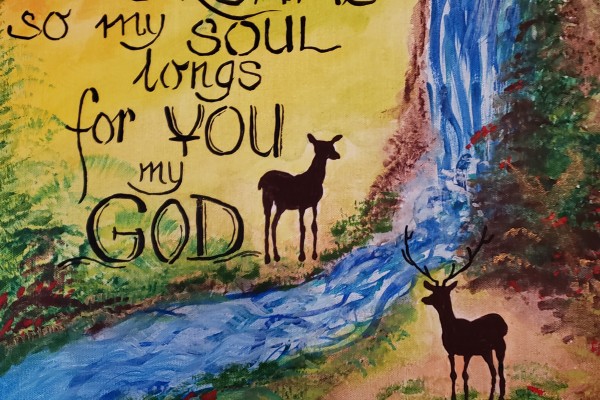 Dear Friends,
I am writing this on the 4th of July, and I had a wonderful surprise this morning! As I prepared to say my morning prayers, I found I had choices, and so I took the one for Independence Day. To my delight, the first psalm was Psalm 42: "As the deer yearns for running streams, so my soul longs for you, O God". I am truly fond of this Psalm, and so my day started off with a very grateful heart. Plus, it gave me some inspiration for this reflection!
July 4th speaks of our independence and the struggle to obtain it. That was in 1776; now, 246 years later, we continue to struggle as a country. The Psalm spoke to me as a people who are yearning for a relationship with God; we are searching, thirsting for a deep sense of peace that can only be measured by the depth of our relationship with God.
Further in the Psalm it reads: "my tears have been my bread, day and night, as they ask me 'where is your God'?" Lately, I have experienced many folks who are crying out and finding themselves being challenged. It seems as if we have lost our sense of joy. Everything is greeted as a chore, just something that needs to be done and completed. Personally, I think that like the deer, we are yearning for our God. It was once said by French philosopher and scientist Pierre Teilhard de Chardin that "joy is the ineffable presence of God within".
Am I radiating that joy? If not, how do I begin to reignite that fire of joy? Prayer, acts of kindness, giving up control… these are ways that may help us to end the Psalm in unison with all who are thirsting for God. Let us go to that stream and drink full of God's love and life! For as the Psalmist says, "Why are you downcast my soul, why do you groan within me? Wait for God, for I shall again praise Him, my savior, and my God".
Till next week,
Sister Theresita
The painting featured in this article's image was created by Sr. Francesca Witkowska, CSFN.