Wednesday Reflection: September 6, 2022
September 7, 2022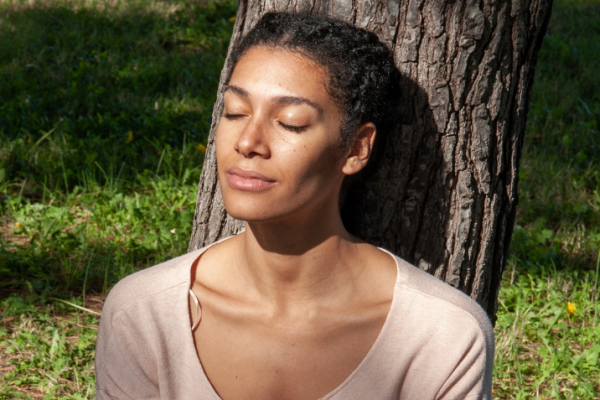 Dear Friends,
Well, it's over!
While the weather may say it is still summer, school and work schedules say differently. Hopefully you have had a chance to relax and are enthusiastic about beginning this new chapter in your Book of Life.
With that in mind, I would ask you to keep this quote from Parker Palmer in mind: "Self- care is never a selfish act – it is simply good stewardship of the only gift I have, the gift I was put on Earth to offer others." Interesting, isn't it? Kind of like the saying 'put your own oxygen mask on first before helping others'!
Sometimes, we can become so overwhelmed with the things we have to do that we forget to STOP and smell those roses, or relish an accomplishment. We need to remember that not only do we need to be for others, we need to care for ourselves, too! Sometimes this can mean taking a ten minute break when we become overwhelmed.
Allow yourself to breathe in and out slowly.
Allow your breath to bring you to a place of calmness.
Allow yourself to be calm, like the eye in the center of the storm.
Maybe it means stopping and saying a prayer, reminding us that God is as close to us as the blood in our veins. When we take the time to put our two fingers on that all-important jugular vein and feel the blood flowing, we know that God is flowing through, us giving us life.
I love the way Parker puts it. 'Good stewardship of the only gift I have… to offer others'. Of course, this also means that I may be moved out of my comfort zone in order to bring my gift to life, but then that is why God created us! There is a delicate balance between caring for others and for ourselves. For all the folks who find it hard to say NO, all of this can be quite a challenge. Yet still I believe that all things will be accomplished if we STOP, take that breather, or whisper that prayer. Keep in mind that God created you so that you could share the gift of Him through your presence.
During this week take the time to care for yourself amidst all that might be happening around you. Place your fingers on your jugular vein when you doubt that God is with you; He is always close by, and has a purpose for you! Live life to the fullest: that was the promise. Help make this world a better one with your gifts.
Till next week,
Sister Theresita